People Can Fly wants to do Bulletstorm 2, but it needs to find a way to make it more popular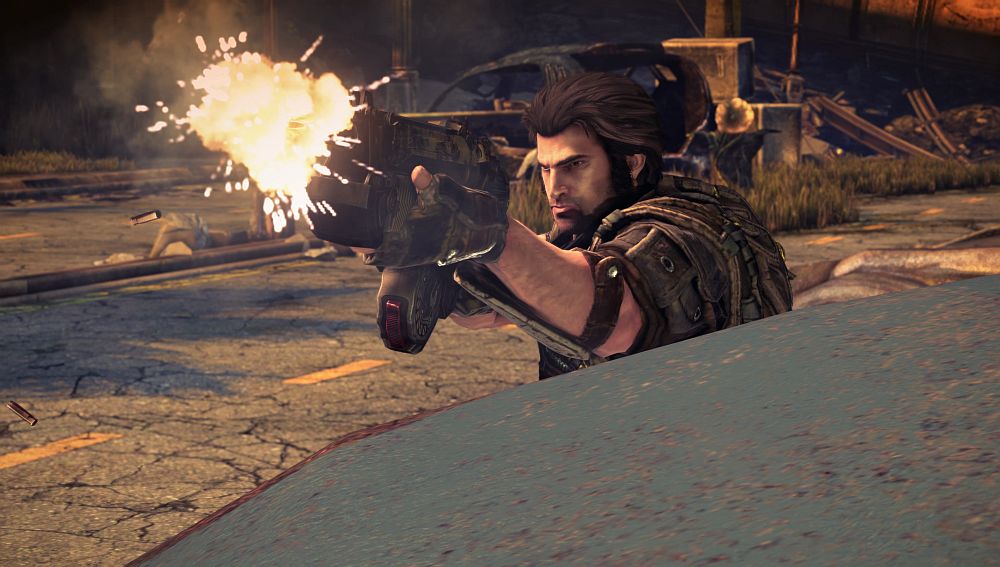 Bulletstorm developer People Can Fly wants the series to return.
Bulletstorm was never the massive success its creator People Can Fly predicted. It was critically acclaimed and sold fairly well, but not enough to warrant a sequel.
People Can Fly CEO Sebastian Wojciechowski admits this, but wants the series to come back in a big way. "We want this IP to have its second life," Wojciechowski told Eurogamer.
"We're still not sure what that means but obviously since this is our IP - we own the IP - and the IP is known and has its fans, we would like to do something about it."
Though the developer is trying to reinvigorate interest by re-releasing the game on modern consoles, as well as Nintendo Switch later this summer, Wojciechowski argues the team will have to think about a sequel differently.
"We just need to think about how to make sure the audience will be bigger than [Bulletstorm 1's], and that's something we would need to work a bit more on going forward with this IP - if ​we decide to ever come back to it!"
People Can Fly is currently hard at work on its next big game, Outriders. This is where the team's focus is right now, so it doesn't have immediate plans for a Bulletstorm revival just yet. As for the Switch port, the CEO suggested it'd be out by the end of August.
Outriders, on the other hand, is due sometime in summer 2020.