Gearbox is either teasing a Bulletstorm, or Duke Nukem-related reveal at PAX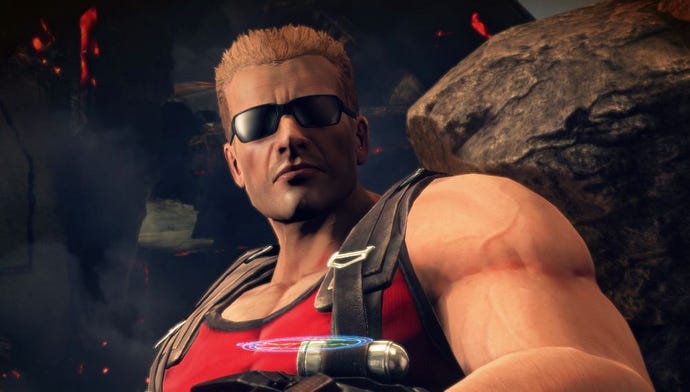 Gearbox is back with a new teaser.
Today's teaser is much easier to decipher, though it still doesn't tell us everything. On Twitter, Gearbox posted a screenshot from the re-release of Bulletstorm, the Full Clip Edition.
In the re-release, Gearbox included Duke Nukem as a new character. Though Duke's arrival came with all-new lines recorded for the entirety of the game, his implementation was poor at best, often felt like a hastily thrown together mod.
"Time to tease another game for PAX!" pic.twitter.com/iSe5PTBwMi

— Gearbox Official (@GearboxOfficial) March 18, 2019
Regardless, Bulletstorm: Full Clip Edition came out on PC, PS4, and Xbox One, which obviously leaves out Nintendo Switch. It's possible Gearbox is teasing a Switch release in the tweet, though we're hoping there's more to it than that.
Because characters from two different series appear in the screenshot, it's hard to say if we're looking at a Duke Nukem, or Bulletstorm-related announcement. It's not cryptic enough, however, which probably means the news isn't that big, bringing us back to the Switch port guess.
So far, Gearbox has teased Borderlands 3, a Switch port of Borderlands 2, something Penn & Teller-related, and a mysterious sci-fi game.