Bobby Kotick to keynote DICE next month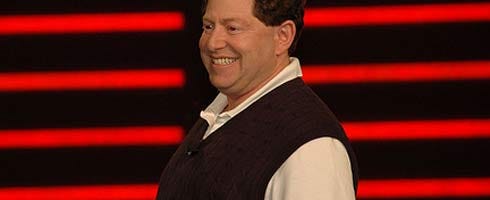 Pitchforks at the ready. Activision Blizzard boss Bobby "Bobby" Kotick is to deliver a keynote speech at February's Vegas DICE summit, speaking on "how creative talent drives the video game industry."
The Bobster, described in this press release as a "video game enthusiast and entrepreneur," will be heading the Big Cheese event on February 18.
"Bobby Kotick has believed in the power of interactive entertainment his entire career," said Academy of Interactive Arts and Sciences boss Joseph Olin.
"The growth of Activision Blizzard, from bankruptcy to an industry leader is attributable to his unwavering drive to develop a studio model that fosters creativity to deliver great games. Activision Blizzard is home to some of the most talented developers in our industry and we are thrilled to have Bobby's insight on how great games are built upon great talent."
Kotick, famed for his outspoken views on making an awful lot of money, is sure to be a huge press draw.
DICE is home to the annual Academy awards for game, which styles itself as gaming's Oscars.
Watch carefully for Bobby to say something like, "I wish I could take all your money. Forever."
He just does it to wind you up, you know.