Blizzard suspends Hearthstone pro player for supporting Hong Kong protests, rescinds prize money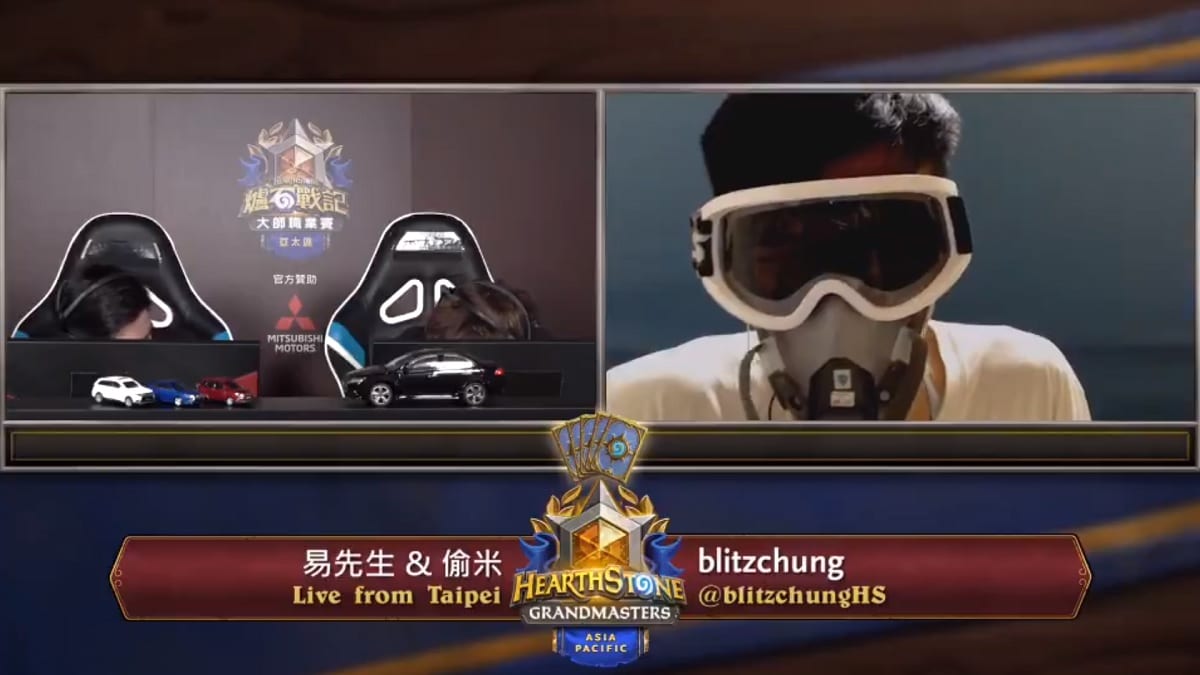 The professional Hearthstone player who recently spoke out in support of the Hong Kong protests has been removed from Hearthstone Grandmasters.
Blizzard has removed Hong Kong player Chung "Blitzchung" Ng Wai from the Hearthstone Grandmasters for violating the tournament's competition rules. Not only that, the developer rescinded the pro player's prize money for Season 2 and barred him from entering official competition for one year.
This follows Blitzchung's public support to the ongoing demonstrations in Hong Kong. On October 6, the player won his Grandmasters match and apppeared in a post-game interview wearing a face mask and goggles, a look that's now become a symbol for the protests in Hong Kong. During the interview, Blitzchung also called for the "liberation of Hong Kong".
The broadcast has since been deleted, but Inven Global has a mirror on Twitter, which you can watch below.
[BREAKING] Hong Kong Hearthstone player @blitzchungHS calls for liberation of his country in post-game interview:https://t.co/3AgQAaPioj

@Matthieist #Hearthstone pic.twitter.com/DnaMSEaM4g

— ? Inven Global ? (@InvenGlobal) October 6, 2019
Blizzard has also fired the two casters seen in the footage. In an official blog post, Blizzard says what took place was "a competition rule violation", and confirmed taking down the Twitch VOD.
"Upon further review we have found the action has violated the 2019 Hearthstone Grandmasters Official Competition Rules section 6.1 (o) and is individual behaviour which does not represent Blizzard or Hearthstone esports," the developer wrote.
"We'd like to re-emphasise tournament and player conduct within the Hearthstone esports community from both players and talent.
"While we stand by one's right to express individual thoughts and opinions, players and other participants that elect to participate in our esports competitions must abide by the official competition rules."
Thanks, PC Gamer.