Black Desert codes for free Cron Stones, Valks, accessories, and more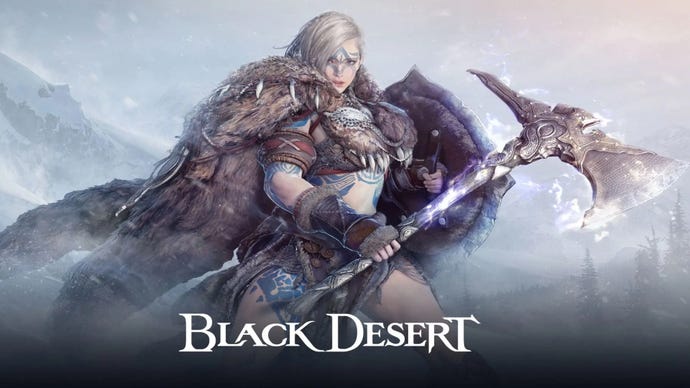 Black Desert codes are a handy way to boost your enhancement game while also getting some extra goodies at the same time.
These codes offer valuable items such as Cron Stones and, in some cases, easier ways to get accessories and weapons in Black Desert Online.
Considering the heavy emphasis BDO places on enhancement at higher levels, these codes are a nice way to bypass some of the grind-heavy and risk-fraught elements. We'll keep it up to date, so make sure to check back from time to time.
What are Black Desert codes
Black Desert codes are a random assortment of promotions that give you valuable items, often ones that help take the risk and grind out of the enhancement process. Cron Stones and Valks-themed items are common and help prevent failure or increase your chances of more successful enhancements.
Some months will also see codes for accessory boxes and special items. New codes are typically added every month, so it's worth checking back regularly to see what's changed.
How to redeem Black Desert codes
Launch the game and open the main menu. Choose the "Community" tab, then select "Redeem." Enter your code, then you'll be prompted to pick "Available." Do that, and choose your region.
Your items will appear in the in-game mailbox shortly after, and you're free to redeem as many additional codes as you'd like.
All working Black Desert codes
These are the active codes as of August 2021 and, as mentioned, we'll keep it up to date.
| All working Black Desert codes | |
| --- | --- |
| Code | Reward |
| ADVI-CEOF-HEID-EL21 | Advice of Valks +150 |
| WAVE-OFCR-ONST-ONES | 500 Cron Stones |
| WAVE-OFEX-CHCO-UPON | Weapon Exchange Coupon set |
| KZAR-KASW-AGAL-LDAY | Grrrr Hat |
| 2021-HEID-ELHA-MMER | J's Hammer of Loyalty |
| SEEW-HATI-SWRI-TTEN | Lara's Warm Black Tea and an Item Collection Scroll |
| ARSH-AJAE-HEEK-GIFT | 100 Caphras Stones |
| 2BSR-ADIO-ENDL-EMO2 | Collection Scrolls |
| THE1-00WA-SWOR-THIT | Fine Accessory Box III and a Banana |
Expired Black Desert codes
If you're entering a code and it doesn't work, it's probably one of these.
| Expired Black Desert codes | |
| --- | --- |
| Code | Reward |
| HOTT-IMEB-OOST-ER03 | Advice of Destiny 30 Cron Stones, Item Collection Increase Scroll |
| WHOW-ILLB-ENAC-HAMP | 150 Cron Stones |
| CHAM-PION-OFEU-WHOO | 100 Caphras Stones |
| SEAS-ONPR-ESEN-T328 | 100 Refined Magical Black Stone, 1 Premium Elixir Box, 1 Enchanted Scroll |
| WINT-ERSE-ASON-GIFT | 200 Tuvala Ore, 2 High-Quality Draught Box, Enchanted Scroll +30 |
| BURN-INGT-IMEI-SNOW | 300 Time-filled Black Stone, 3 Blessed Message Scroll |
| GREE-NTHE-MEBE-AMIN | 3 Elion, 3 Firecracker, 1 Energy Tonic |
If you take a break from Black Desert and want some free items in other games, we've got several more promo code lists to help you on your way.