Big boss appears on Kojima teaser site, Raiden hits Famitsu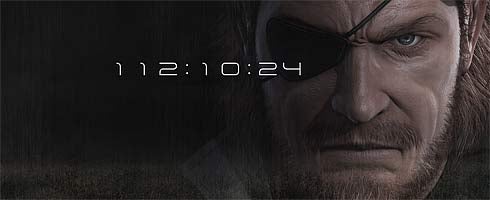 It's a Metal Gear game, OK? The Kojima teaser site's timer ended last night to reveal another time and a picture of Big Boss.
In case you're still unconvinced, the latest Famitsu is showing Big Boss and Raiden in its pages, alongside shots of the site and the letters "MGS".
The site is now counting down to 3.00pm PST on Sunday, May 31.
Kojima's teasing skills wouldn't seem out of place in an expert brothel. We'll know everything next week.
Thanks, KingCharMing.