BFBC2 servers back up, more PC players than each console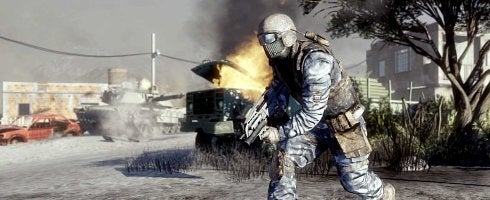 DICE has said that so far, more people have been playing the PC version of Battlefield: Bad Company 2 than on the console.
Note that this is compared to each console separately, not both PS3 and Xbox 360 combined. Still - that's an interesting bit of information, there.
Also, the multiplayer servers for PC and PS3 are back up and running after a bit of a snafu yesterday.
Apparently, EA found the issue and put a fix in place and brought the servers back online.
According to a post, the developers are aware that there are still "a number of remaining disconnect issues on PC" and have released the "R5" server to hosts to address some of the disconnects.
Work on the fix is ongoing, and if you have any questions or are looking for a solution, checkout this post.
EA also noted that BFBC2 was "so popular that yesterday the concurrent users in Battlefield: Bad Company 2 surpassed that in Battlefield 2 which has been going strong for almost 5 years".
That is popular indeed.
The game was released this week, and the reviews so far scream "got to buy it, got to buy it".