Battlefield 5: War Stories - Nordlys, Under No Flag, Tirailleur, The Last Tiger details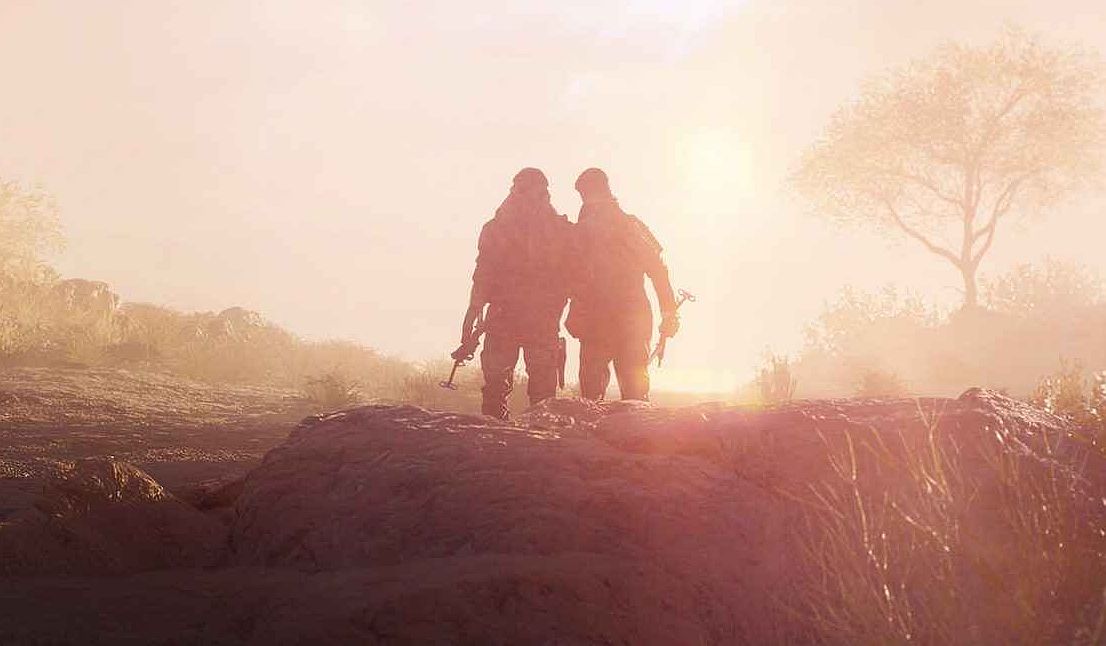 Battlefield 5 War Stories is the single-player portion of the game, and today, DICE has provided information on what each one entails.
As part of DICE's Battlefield 5 information drop this week, new information on War Stories has been provided.
The campaign in Battlefield 5, as you know, will focus on the lesser known stories of World War 2 through four single-player chapters.
As previously reported, the War Stories structure from Battlefield 1 returns in Battlefield 5. This is where four different characters will be featured in various, "unexpected" theaters with self-contained missions.
One story stars a young resistance fighter in 1943 Norway who is "about to pay the unthinkable price to save her family." We were given a quick glimpse of this in the Battlefield 5 single-player trailer released earlier this week.
Other stories are told from the perspective of British, French, and German soldiers.
Battlefield 5: War Stories - Nordlys
In Nordlys, which is the Norwegian and Danish meaning for the Northern lights, players take on the role of a young woman who is a Solveig resistance fighter.
Taking place during the German occupation of Norway, players will use stealth, takedowns, and evasions as she tries to rescue her mother, while also trying to stop a "vital enemy shipment." Apparently something rather dangerous is being built by the enemy, and it could turn the tide of the war in its favor.
Here's a bit of background on this particular untold story of the war.
When Germany invaded Norway, one of its goals was to double the water production at the heavy water plant in Rjukan. Norwegian resistance fighters set out to prevent the German project from acquiring heavy water, which contains a larger than normal amount of deuterium oxide. This was to be used to produce nuclear weapons.
DICE said it built Nordlys with "multiple ways for players to reach their captured mother," and disrupt the enemy's plans. The best role to play in this situation is the Battlefield 5 Recon Class, which uses stealth, intelligence, and "precise weapons."
Small forts and supply areas will be patrolled by German forces, and the player will either need to sneak past or annihilate them. In order to traverse the snowy region and evade enemies, players will be equipped with a pair of skis. They will also start off with a single-shot weapons for a low profile, and a pair of throwing knives.
Should the player's cover be blown, the fight will become tougher due to reinforcements being called in. Also, hypothermia is a real threat for the player.
Battlefield 5: War Stories - Under No Flag
Under No Flag has the player join a "band of rogues" to wage war 500 miles behind enemy lines against a powerful air force.
As Billy Bridger, players will join this eclectic group to take out a Luftwaffe airbase. He was at one point rotting away in prison during the war before being released by a British officer named George Mason.
This particular War Story is based on the British Special Boat Section (SBS), an early special forces "offshoot" tasked with some rather risky, unconventional missions during World War 2.
One of the missions taken on by the SBS during WW2 was raiding an airfield on the Greek island of Crete in 1942. The airfields of Crete were the main base for Luftwaffe as it supported Rommel's Afrika Korps and performed various attack operations across the Mediterranean region.
Prior to that, the division worked with the 1st Submarine Flotilla based at Alexandria. They also did reconnaissance work on the beaches of Rhodes, evacuated troops on Crete, performed small raids, and other missions to thwart the enemy.
The open desert is where players will battle it out in Under No Flag. While DICE didn't go into great detail regarding the map, looking over the screenshots the Mountain Desert of the White Mountains in Crete, or possibly the desert of Koufonisi, will make up the landscape.
A terrain of mud and cliffs will need to be dealt with as players move to destroy any remaining aircraft and equipment. Players will be given various options in stopping Luftwaffe operations in this open desert. The Assault Class is a good choice in this situation, as it is rather adept at using explosives to perform a hard hit before quickly retreating to regroup and have it once more.
Should the player as Billy alert the enemy to the SBS operation, like Nordlys before it, reinforcements on foot and in vehicles will come in droves.
Battlefield 5: War Stories - Tirailleur
French colonial units will star in this War Story which takes place during the latter part of World War 2.
Part of the French Army, the Senegalese Tirailleurs were deployed to France, usually from French West Africa. One of their many operations was the liberation of southern France, and the campaign covered areas of the country from Toulon all the way to the Swiss border.
The events in Tirailleur are told retrospectively by tirailleur Deme. As a younger version of the man, Deme, fellow soldier Idrissa, and the rest of the tirailleurs must somehow overrun the Fallschirmjager, a German paratrooper unit nicknamed "green devils". Players will go beyond "surviving the battle," and trying to earn the proper acceptance for Deme's duty.
Deme and the others are ill-equipped against the strong and expansive Fallschirmjager, and will face fortifications full of barbed wire, and dug-in guard posts.
Players will acquire better gear from fallen enemies, which they will need in order to claim enemy territory. Don't expect an easy fight, because the enemy is expecting you and waiting behind their fortifications.
DICE suggests choosing a Support Class-style loadout to apply heavy fire against the Fallschirmjager. Light or medium machine gun will come in handy as it provides a high rate of fire at close and medium range.
Be sure to carry explosives too in order to destroy enemy field guns.
Battlefield 5: War Stories - The Last Tiger
Set for release in December, DICE didn't provide much in the way of detail on this particular War Story. What we can deduce from the little information given, players will step into the shoes of an Axis solider.
Taking place during the "twilight of World War 2," the German Army is in chaos. In The Last Tiger, a veteran officer commanding a lone Tiger tank crew and his men will be questioning "the ideology that got them to this point."
A look at concept art for this War Story was provided and is posted below.
Originally set for October 19, Battlefield 5 releases November 20 on PC, PS4, and Xbox One.
A Play First trial is available now for EA Access and Origin Access subscribers. Those with a Origin Access Premier subscription can start playing the full game on November 9.
Finally, those who pre-order the Deluxe Edition can play it starting November 15.