Battlefield 4 Legacy Operations DLC gets cinematic trailer treatment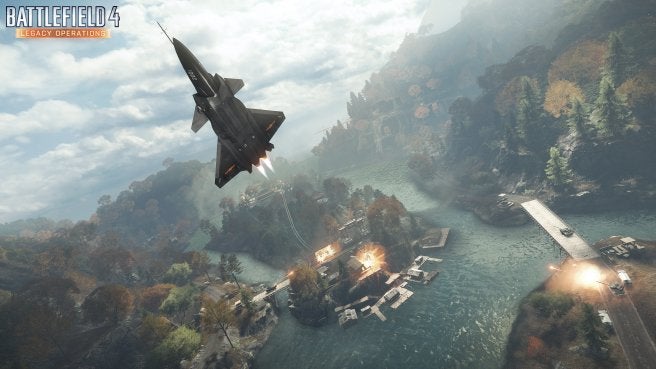 Battlefield 4's latest trailer is a cinematic look at upcoming Legacy Operations DLC.
Ahead of its release this month, DICE has released a new trailer that shows off the remade Dragon Valley map and the Noshahr Canals tribute,
The free Legacy Operations DLC, which includes the Dragon Valley remake, is still without a firm release date. We do know, however, it won't be coming to last-gen consoles, as the revised Dragon's Valley map is too big for ageing hardware.
Catch the trailer below.