Last chance to get Battlefield 1: Turning Tides, Battlefield 4: Second Assault for free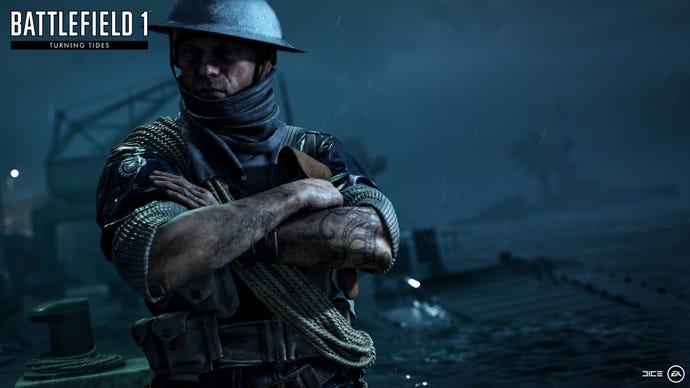 EA has updated its Road to Battlefield 5 promotion, replacing the previous free expansions with two new ones for both Battlefield 1, and Battlefield 4.
Battlefield 1's Turning Tides, the DLC focusing on naval battles and beach landings, is currently available completely free for players on PC, PS4, and Xbox One.
Turning Tides introduced the Royal Marines faction, four multiplayer maps, a new Operation, and the Infiltrator Elite Class.
Second Assault, the Battlefield 4 expansion featuring remade classic Battlefield maps, is also part of the same promotion. Second Assault includes remastered versions of Caspian Border, Operation Firestorm, Operation Metro, and Gulf of Oman.
Both freebies are available on the PlayStation and Xbox Stores, as well as on PC through Origin. This promotion has been available for nearly a month, but it ends tomorrow, July 17.
This is all part of the Road to Battlefield 5 event calendar, which will be updated again soon with two more free expansions for Battlefield 1, and Battlefield 4.
EA previously said that those freebies will return in the future, but there's no harm in grabbing them now - even if you don't own either game.
Hit the links below to claim them: