Battlefield 2042 datamine reveals Tarkov and Hunt: Showdown-inspired Hazard Zone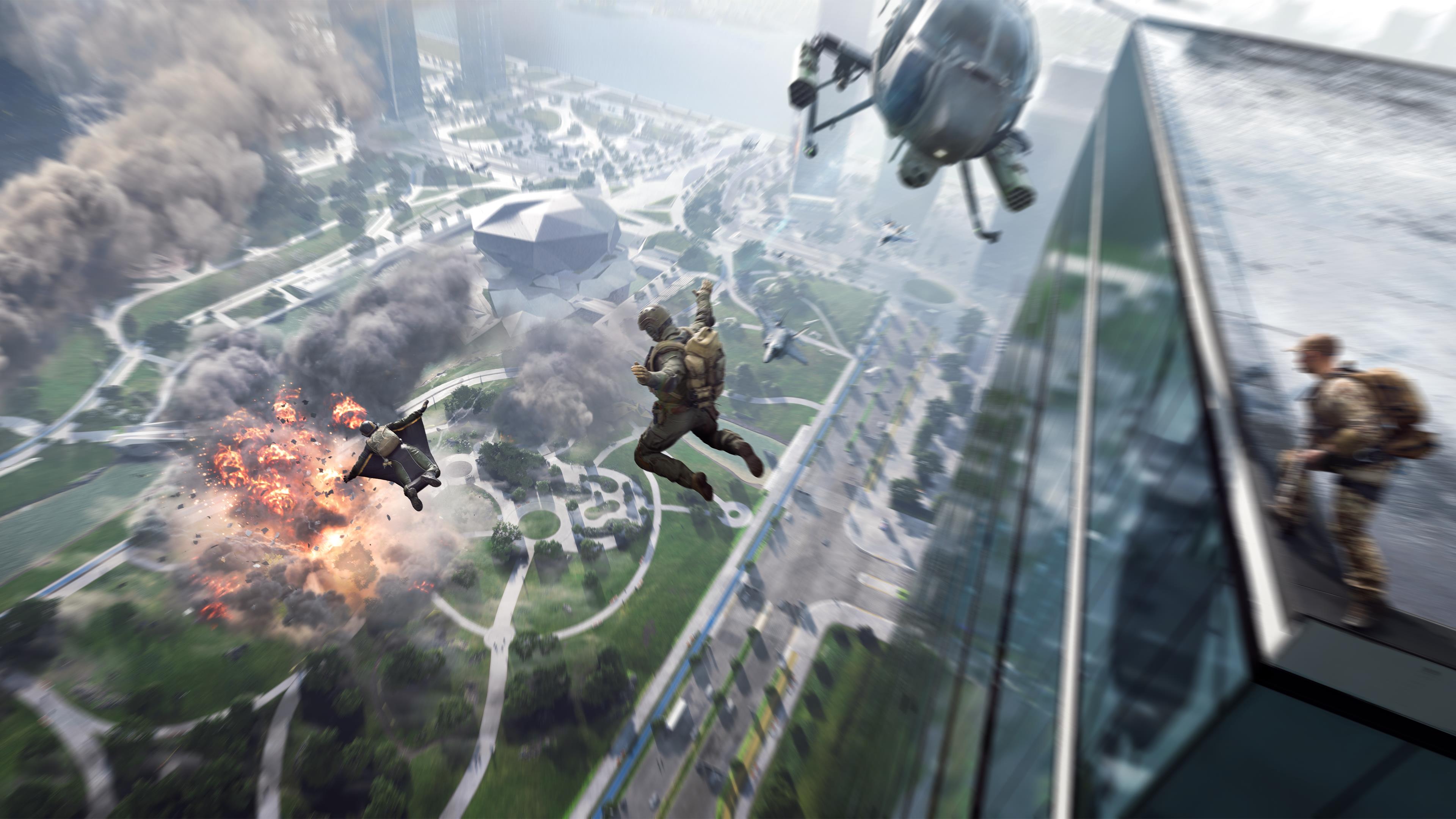 The king of Battlefield datamines has returned to share the first details about Battlefield 2042's Hazard Zone.
When Battlefield 2042 was revealed earlier this summer, DICE said the game will encompass three different experiences. The tried and true All-Out Warfare, modding suite and community browser Battlefield Portal, and a mysterious third mode called Hazard Zone.
Hazard Zone is the only experience yet to be detailed by DICE, but the recent Battlefield 2042 closed alpha may have given us the first indication of what it actually is. Legendary dataminer Temporyal, who gained prominence during the time of Battlefield 5 for the quality of their work, returned to the scene to share what they learned about Hazard Zone from in-game references.
As some leaks hinted at, Hazard Zone appears to be taking inspiration from Escape from Tarkov, and Hunt: Showdown, with persistent gear and the potential for perma-death and loss of equipment. The mode does not have its own map as previously thought. Instead, it takes place on modified versions of the game's existing maps, or some of them, at any rate. Temporyal found a Hazard Zone variant of Orbital - the alpha map, so it stands to reason that others exist.
The PvEvP mode inserts players with a Little Bird helicopter into the dangerous area, where they're tasked with collecting intel from data drives and crashed satellites. This setup was actually hinted at in the recent Exodus in-game short film, which teased some elements of the larger conflict.
Across the map, you'll run into AI enemies on patrol, and they're even able to call in reinforcements. As in Tarkov, AI bosses will also appear as one of the bigger objectives in Hazard Zone.
There are other points of interest in the maps, too, like ammo stashes and uplinks, which let you call in your own reinforcements like the robot dog Ranger, an ATV and others. Temporyal found evidence of a respawn process, but it's not clear how it fits in the larger picture.
Dead players lose their equipment, but once again, it's not actually clear if that means permanent loss or their character will simply be dead. There's a Loadout Insurance upgrade which protects against that, according to the datamine. Temporyal dug up 11 other upgrades, which add starting armour/ammo, faster healing, extra storage for intel, increase spotting duration and more. As you play, you'll earn Hazard Zone currency that is likely used to buy those perks and upgrade weapons and gadgets.
Players extract in a similar manner to The Division's Dark Zone, by calling in an extraction helicopter at designated zones. You fail the extraction if you miss the helicopter.
It goes without saying that you should take all of this with a grain of salt. Datamines don't always paint an accurate picture of reality, and the information found may be related to cancelled or evolved features. Indeed, many of Temporyal's own discoveries in Battlefield 5 never made it into the game, despite being apparently finished.
DICE said Hazard Zone will be revealed closer to the game's launch. With the beta starting in September and launch in October, it won't be long before we learn more about it. Battlefield 2042 is out October 22 on PC, PS4, PS5, Xbox One, and Xbox Series X/S.