Assassin's Creed Valhalla expansion Siege of Paris is coming mid August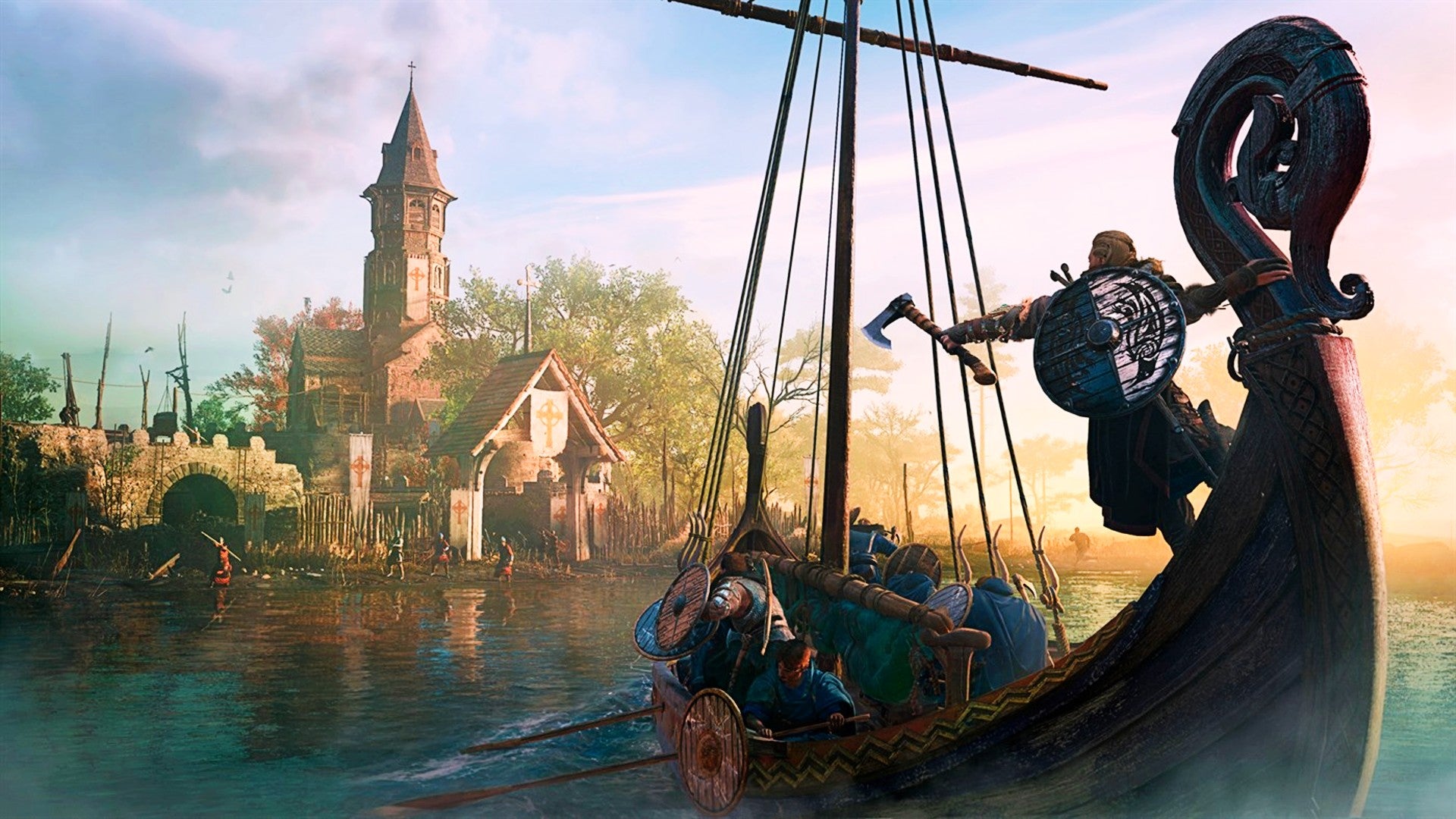 Assassin's Creed Valhalla expansion Siege of Paris arrives in the game on August 12, Ubisoft has confirmed today – alongside providing more information about title update 1.3.0.
We've previously heard quite a lot about the Assassin's Creed Valhalla expansion The Siege of Paris; it was revealed properly during E3's Ubisoft Forward presentation, and it teased the arrival of a new region, Francia, where Eivor will go on new quests and form alliances across France. The update will arrive with a suite of new weapons, gear, skills, enemy types, and abilities (such as Golden Flame sticky bombs).
Included with the Season Pass, the DLC will also be available as a separate purchase.
Ahead of the launch of the new DLC, Ubisoft has issued a new title update today – title update 1.3.0 – which weighs in at 23.79GB on Xbox Series X|S, 17.72GB on Xbox One, 6.85GB on PS5, roughly 20GB on PS4 (depending on your region), and up to 31.37 GB on PC.
No matter your platform, then, that's a big update. But – as detailed by the developer – there's a reason for that. The new patch adds a wealth of content to the game, including the Sigrblot Festival, a time-limited event running from July 29 until August 19.
Perhaps the biggest gift from the company here is the promise of the one-handed sword, which can be unlocked by participating in activities and quests.
To take part in the Sigrblot Festival, you need to have reached England finished either the Grantebridgescire or Ledecestrescire arc, and be at least Settlement Level 2.
Various festive activities will be available in the Ravensthorpe settlement around the traditional bonfire, including:
Flyting, Fight Tournament, and Dice Game mini-games.
Three new quests available.
Exclusive rewards including settlement decorations, customisation items, and weapons. Notably, the one-handed sword Skrofnung can be acquired with Sigrblot tokens in the festival shop for a limited time before the festival ends.
The new update will also add a level scaling option to the game for the first time, making it feel more like other Assassin's Creed games, rather than gating content off behind high-level walls.
Ubisoft also notes that "an additional update is planned for later in the season and will bring a new River Raids map pack, with destinations scattered along the rivers of Francia and Ireland".
Assassin's Creed Valhalla is available on PS5, PS4, Xbox Series X/S, Xbox One, PC, Stadia, Amazon Luna, and is included with a Ubisoft+ subscription.