Assassin's Creed Odyssey Gold Edition is now just $20 on Xbox One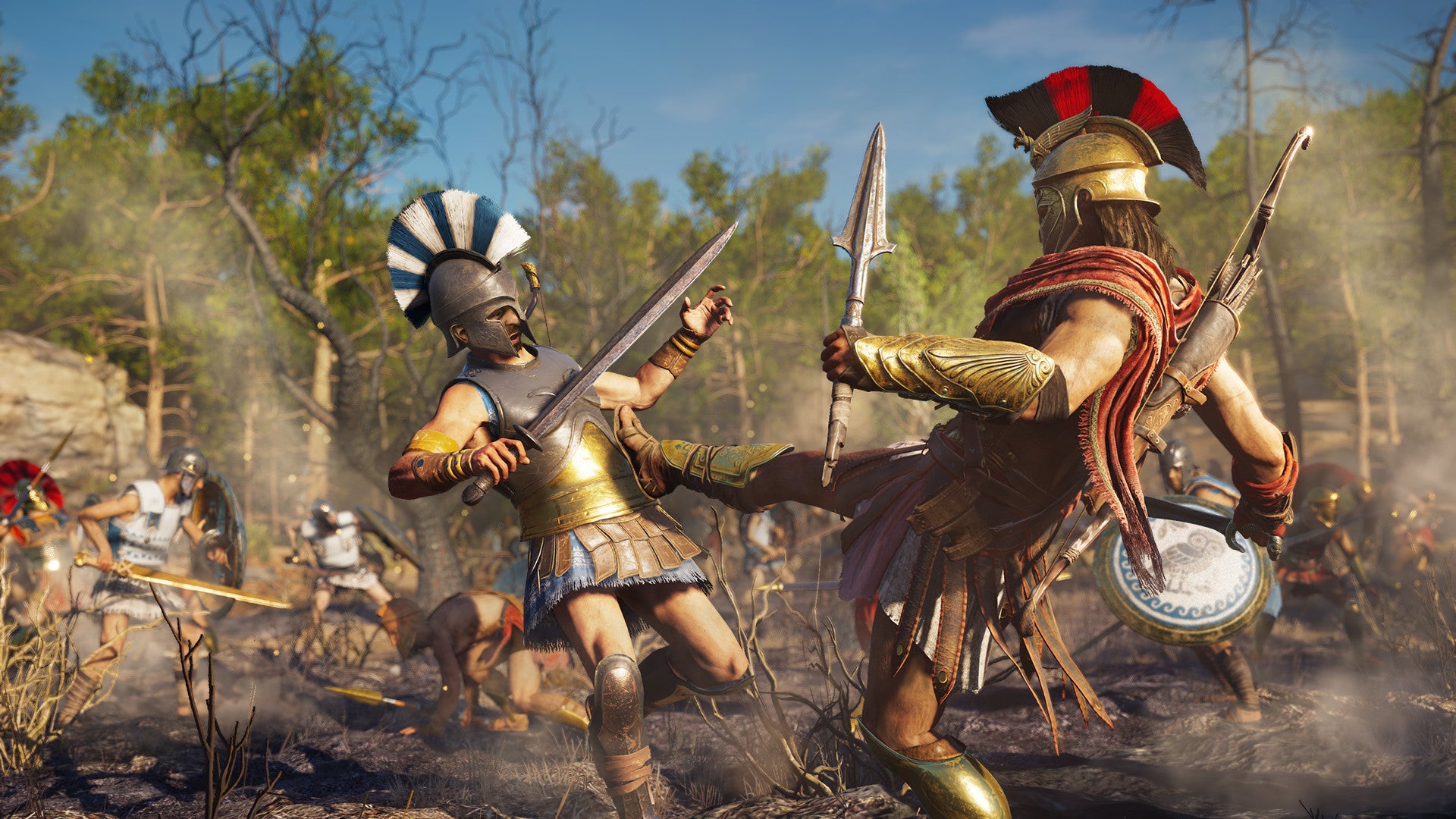 The Assassin's Creed Odyssey Gold Edition – including a copy of the game and its season pass – is now just $20 on Xbox One.
The digital code is up for grabs right now at Amazon US. You won't have to wait for delivery, just rely on your internet connection to download the 50GB game.
With both the full game and season pass included with the Gold Edition, that makes for a ridiculous amount of content for your money. We're talking about a game that's at least 40 hours in its own right, without taking into consideration the Legacy of the First Blade and The Fate of Atlantis story add-ons from the season pass.
And then if that's not enough Assassin's Creed for your money, you get a free copy Assassin's Creed 3 Remastered as part of the season pass, too!
For those of you who are considering an upgrade to the Ultimate Edition, the only thing that adds for the extra $10 is the Deluxe Edition Pack. That contains a couple of exclusive gear sets, a selection of naval cosmetics, and boosts to your XP and drachma.
Either way, considering each version of Assassin's Creed Odyssey would have originally set you back at least $100, that's some crazy value for money – even if playtime isn't the best metric to measure a game's worth. Bargains!
That should be enough to tide you over until the release of Assassin's Creed Valhalla later this November. I don't know about you, but I'm quite looking forward to some Viking rap battles – yep, that's actually a thing.