Assassin's Creed Infinity is an evolving live service game with multiple historical settings - report [Update]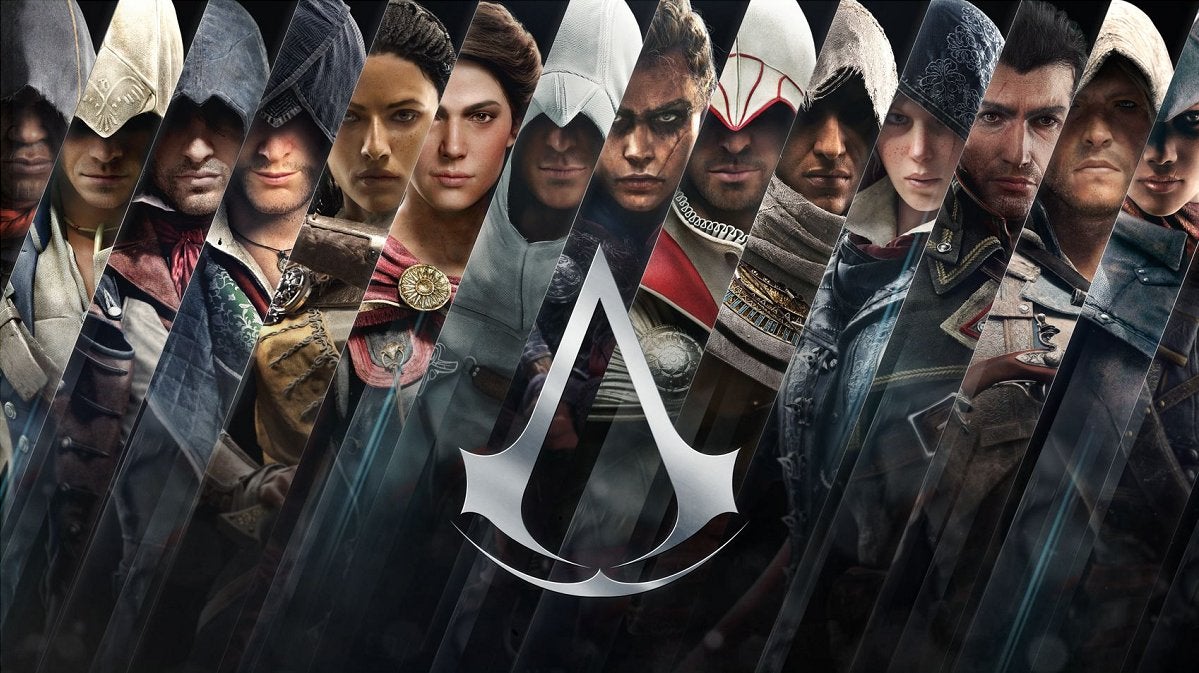 Ubisoft's next Assassin's Creed will be more than just a standard game.
Update: Ubisoft has officially confirmed Assassin's Creed Infinity to be in development at its Montreal, and Quebec studios. In a blog post, the publisher also confirmed that Jonathan Dumont, and Clint Hocking are the game's creative directors.
Dumont, and Hocking will lead their respective teams at Quebec, and Montreal, and share leadership of the project. Quebec's Marc-Alexis Cote will serve as the game's executive producer, joined by Montreal's Etienne Allonier in the brand director role, and Montreal's Julien Laferriere as senior producer.
"Rather than continuing to pass the baton from game to game, we profoundly believe this is an opportunity for one of Ubisoft's most beloved franchises to evolve in a more integrated and collaborative manner that's less cantered on studios and more focused on talent and leadership, no matter where they are within Ubisoft," an official statement reads.
Hocking, who returns to Montreal, is perhaps the most high-profile name of the bunch, having lead the Far Cry 2 team, and more recently Watch Dogs: Legion upon his return to Ubisoft. Dumont, on the other hand, was Odyssey's creative director, and Syndicate world director before that at Ubisoft Quebec.
Beyond acknowledging the game's existence and confirming its top leads, Ubisoft did not share any other details about Infinity.
You can read the original story below.
Original story: Assassin's Creed Infinity is the codename for the next game in the series. Currently in development at Ubisoft Montreal (Valhalla), and Ubisoft Quebec (Odyssey), the game is an evolving online platform that encompasses multiple historical settings.
A new report from Bloomberg revealed some early details about the project, which Ubisoft confirmed the existence of, but not the specifics. According to the report, Infinity will be a live service platform whose individual components will be connected, but look and feel different. The publisher plans to expand and build on them in much the same way Fortnite, and GTA Online do.
According to people familiar with Ubisoft's plans, who spoke to Bloomberg, the Montreal and Quebec teams have been unified into a single unit that's now working on Infinity. Despite this, they will each retain their own creative director, and Quebec appears to be taking the reins.
Ubisoft also confirmed this organisational change to Bloomberg, saying that it will allow the Assassin's Creed franchise to "evolve in a more integrated and collaborative manner that's less cantered on studios and more focused on talent and leadership, no matter where they are within Ubisoft."
This merger has not been well received by staff, some of whom still believe Ubisoft has not gone far enough in removing abusers following the company's own MeToo scandal. According to the report, employees complained on an internal forum that certain accused leaders remain in their positions. In a statement, Ubisoft said that all allegations have been investigated, and appropriate action has been taken against those found guilty.
"Any employee that had allegations and remain at Ubisoft has had their case rigorously reviewed by a third party and were either exonerated or underwent appropriate disciplinary actions," a spokesperson said. "Employees who have been under investigation would not remain at Ubisoft if results of investigations warranted termination."
The idea of a never-ending Assassin's Creed, lucrative as it may seem to Ubisoft, has also caused some developers to leave the Montreal team. Some cited competition from rival Montreal studios, while others were simply tired of working on these colossal productions.
Infinity is early in development, and is likely years away. It's not clear whether more traditional Assassin's Creed games will arrive in the interim.