Assassin's Creed: Brotherhood reviews get rounded-up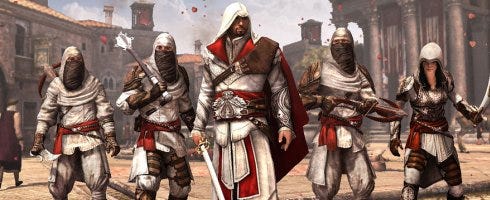 Reviews are starting to go live for Assassin's Creed: Brotherhood, and we've got the list for you below.
It sounds like most folks are pretty impressed with the game so far, with Kotaku going so far as to call it "arguably the best one yet" in the franchise, and Eurogamer handing it a perfect score.
We sure had fun while playing it at PAX Prime back in September.
As usual, if you have any to add, do so in the comments section below.
The game's out now on PS3 and Xbox 360 with the PC version to be released sometime next year.
Here's some scores mainstream magazines have given the title as well:
ZOO 5/5
T3- 5/5
Nuts - 5/5
Front - 4/5
Loaded - 4/5
FHM - 4/5
Check out the latest muliplayer trailer here.