Anthem: Next week's update will reduce chances of loot dropping for Javelins players aren't using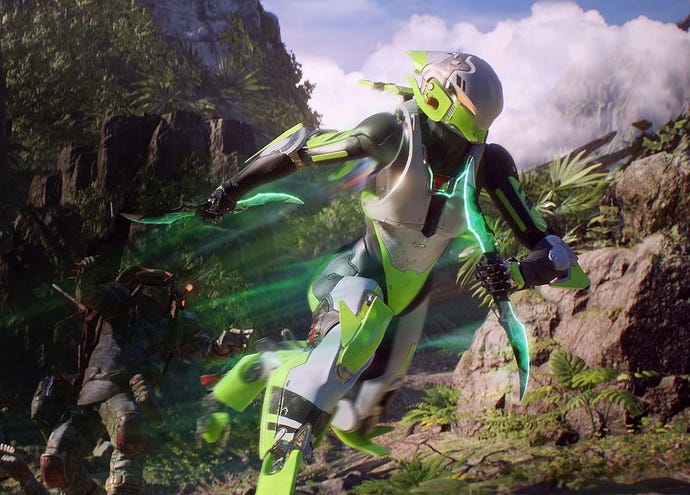 Anthem's global community manager, Jesse Anderson, has teased changes coming in the game's April 8 update that will affect drop rates and Elysian Caches.
The update, scheduled to roll out on Monday, will apparently "greatly reduce" the chances of Javelin components dropping for builds that players aren't using.
Anderson, added that the patch will also make loot from Elysian Caches "show up immediately after a Stronghold finishes," as well as fixing issues with the blank newsfeed.
When pressed on how much the drop rates for unused Javelin components will be reduced by, Anderson said that "it should be very rare now, if you're playing Storm you should almost always get Storm components or Universal components."
This update also makes loot earned from an Elysian Cache show up immediately after a Stronghold finishes, fixes the issue where the newsfeed is blank and more. Full list will be posted Monday morning.

— Jesse Anderson (@Darokaz) April 5, 2019
Anderson explained that this should have been the case previously, but there was a bug that was causing components to drop for Javelins players weren't using.
In related news, Bioware has come under fire following a Kotaku expose on Anthem's troubled development.
It was also revealed that the flying mechanic almost didn't make it into the game, but was added to impress former head of EA studios, Patrick Soderlund.
Anthem's last patch added Elysian Caches, and Legendary Missions to the game, but the much-requested reintroduction of bolstered drop rates has yet to make its way back into the title.
Last month, the community protested by boycotting the game for a week, but Bioware has since promised that it will look at getting the loot system to a point where both devs and players are happy with it.