Dragon Age Dreadwolf production director departs BioWare after 19 years
The veteran developer is currently taking a career break.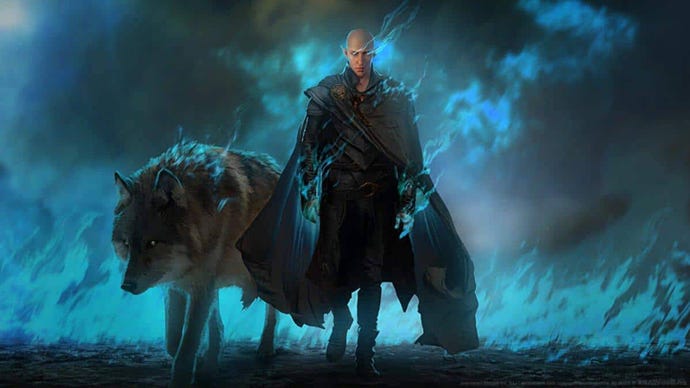 After working at BioWare for more than 19 years, Mac Walters, who served as lead writer on Mass Effect 2 and 3, is leaving the studio.
As reported by Eurogamer, Walters publicly shared the news of his departure over the weekend in a LinkedIn post. The BioWare veteran served as a writer on Jade Empire, later taking on the role of lead writer for the second and third Mass Effect games, and prior to leaving he was production director on the upcoming and highly anticipated Dragon Age Dreadwolf.
Watch on YouTube
"With a new year comes new adventures," Walters wrote in the post. "As some of you already know, at the end of last year I decided to leave BioWare. These past 19 years have been a life-changing experience to say the least, and it made the choice to go very difficult. I've worked with so many wonderful people and had the privilege to be a part of the most amazing teams and projects. It's hard to fathom it all, and I know I'll be reflecting on it for years to come."
Looking at Walters profile, it currently says that he's on a career break, in pursuit of an unspecified personal goal, so probably not anything video game related. Who can blame him after 19 years in the industry?
Walters also worked as creative director on the critically mixed Mass Effect Andromeda, and was also narrative director on the critically panned Anthem, so it's safe to say his tenure at BioWare has seen some highs and lows.
What this means for Dragon Age Dreadwolf isn't clear, though it likely won't be too big of a deal, as developers constantly come and go at big studios. Dreadwolf did receive a new trailer back in December, which offers fans a look at a cinematic that will appear somewhere in the game.