Anthem 2.0 concept art shows off the world, a pirate faction and their skull base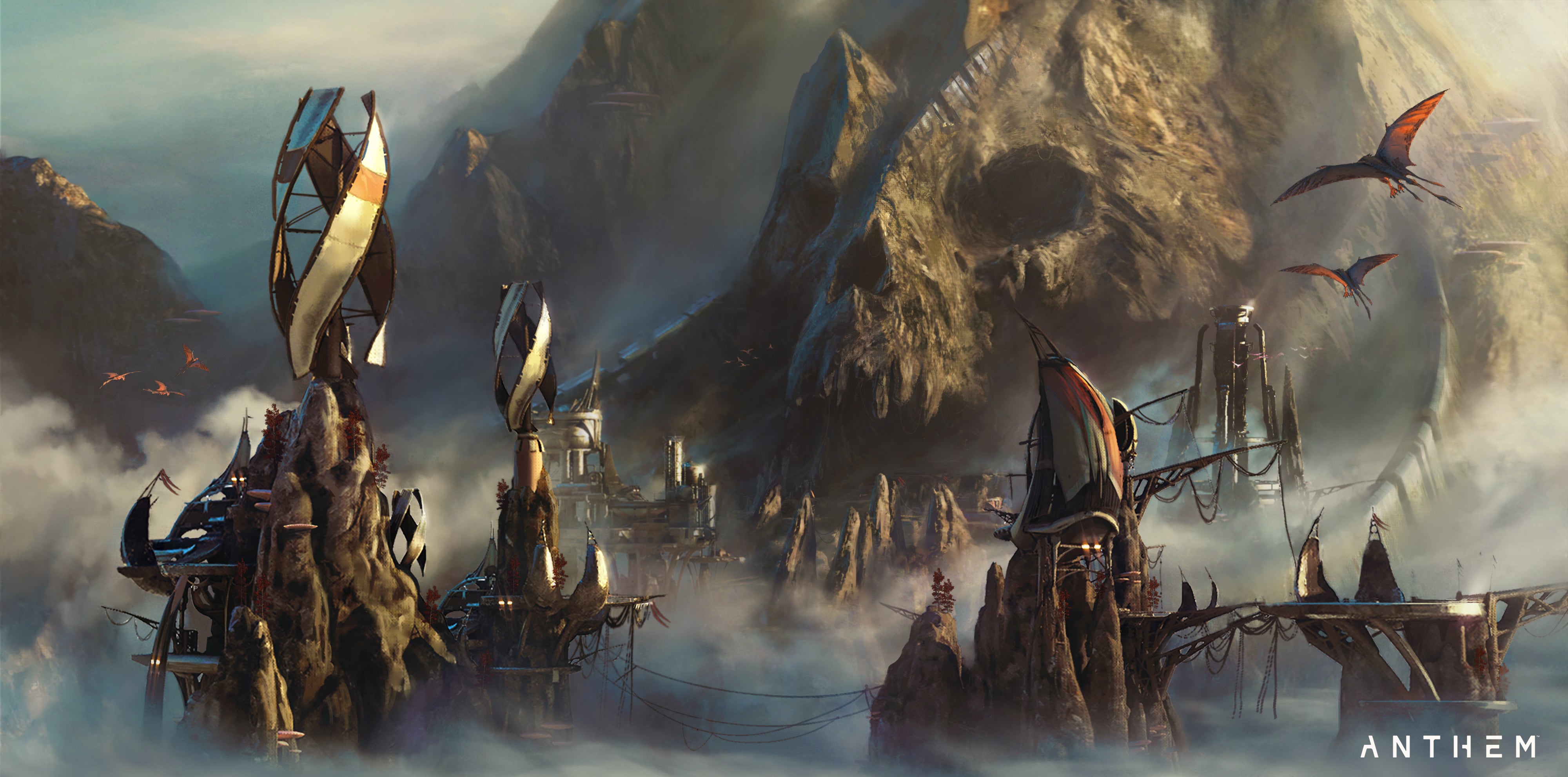 Some interesting concept art for Anthem 2.0 was shown off recently on Twitter.
Christian Dailey, studio director of BioWare Austin, shared some concept art for Anthem 2.0 on Twitter, showing off a pirate faction and it's creepy skull base.
The pirate faction was shown off earlier this month, as you can see below.
It is going well. Hopefully we can spotlight some of the focus areas soon - player autonomy, proper progression (loot/javelin), endgame...and Pirates.... What topics would you like to see? https://t.co/0EK3KzNat1 pic.twitter.com/mbywBumPW0

— Christian Dailey (@ChristianDailey) July 8, 2020
The scallywags' hideout was shown last week, and it looks rather cool.
Lots of good discussion around our Pirate friends and new factions. We want to share more on factions and the part they play in the future. One common question though is "where do the Pirates live?" Here of course .... Happy Friday all. pic.twitter.com/dhfFvNXGdy

— Christian Dailey (@ChristianDailey) July 17, 2020
He also noted the team is working to improve matchmaking and play with friends and provided another two bits of concept art featuring the game's world.
Is this less blurry? pic.twitter.com/LEecuLJrYV

— Christian Dailey (@ChristianDailey) July 24, 2020
Blog is done and off for approvals. No timing, but I hope in the next few weeks. Thanks again for the awesome response and feedback to everything you are seeing (good and bad). It really means a lot to the team. Have a great weekend all. oh...and this. pic.twitter.com/vnpVFYFcNS

— Christian Dailey (@ChristianDailey) July 25, 2020
As Eurogamer notes, BioWare Austin has taken over Anthem while the original team, Bioware Edmonton, is busy working on Dragon Age 4.