Analysts not too thrilled about iPad's gaming prospects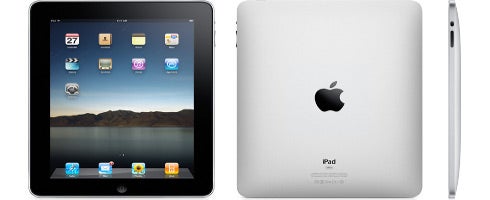 Based off the Internet's current state, the iPad announcement is the only thing that happened today. At all. Everything else - war, politics, Tiger Woods - was put on hold so that we could all watch Steve Jobs trot out a new Shiny Thing.
But what's that mean for the wide world of videogames? Not much, actually, if analysts Michael Pachter and Jesse Divnich are to be believed.
"The Apple tablet is going to be priced pretty high, certainly more than $300 so it's going to have limited appeal to gamers, although some people will buy it obviously. I think the early offerings on the tablet will be a lot closer to iPod Touch/iPhone style games, and then probably morph into DS kind of games and then ultimately will morph into PSP quality games," Wedbush Morgan analyst Michael Pachter said right before the big unveiling.
"Right now the iPhone infrastructure is not conducive to a healthy bottom-line for third-party publishers, games are just too cheap with the most premium of games retailing on the iPhone for $10 (or $7 in publisher revenue). If third-party publishers are going to treat the iPad as a serious gaming device the average selling price per game has to at least double, which is difficult to achieve, especially when you consider that your $19.99 game in the App store is competing against games that sell for $1 to $5," added EEDAR analyst Jesse Divnich, speaking with IndustryGamers.
Bottom line: the iPad's looking at an uphill battle if it wishes to conquer the gaming market.
But what about you, presumed gaming enthusiast? Is the iPad on your radar?