Destiny 2: Xur location and inventory, September 27-30
Xur has returned this week to Destiny 2 with new items in his bag.
This week, you can find Xur in Destiny 2 on Io hanging around Giant's Scar at Echo Mesa.
Exotics on sale this week include a pulse rifle, leg armor, and two helmets.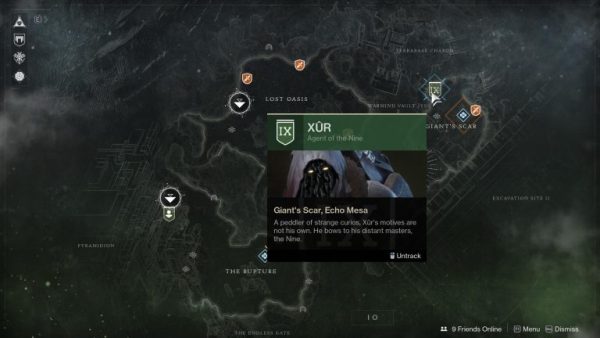 Xur inventory for September 27 - 30
The Exotic Weapon this week is Vigilance Wing. And while it has changed since its debut, it is still a solid gun. It features a unique five-round burst fire that does high damage very quickly, which is of course rather handy. Its has good range and stability and appears to be a decent all-rounder if you don't own it already.