3D still to be decided for MGS: Rising, says Matsuyama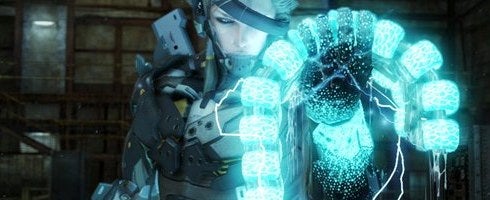 Metal Gear Solid: Rising producer Shigenobu Matsuyama has told Game Informer that 3D is still to be decided for the action title.
A trailer of Rising was shown during Sony's TGS press conference in 3D, although exact confirmation wasn't given at the time. Now we know why: because there was nothing to confirm. Yet.
"3D is not officially confirmed yet," said Matsuyama.
"What we showed at TGS was just a referential presentation. We have not officially confirmed if we will support motion control either, as it is very difficult to manage such precise accuracy of action and speed that MGS Rising's controls will require.
"Both 3D and motion control features are worth considering, though."
Matsuyama also hinted the next reveal for the game would be chock full of details regarding the story to Rising, although he didn't state when that would be.
He did, however, drop one new nugget of info: the stealth system will be called "Hunting Stealth".
MGS: Rising was properly shown for the first time at TGS, although there's no date yet for the MGS2 sequel and MGS4 prequel.
It'll release on PS3, 360 and PC.