Best Argos Black Friday deals
It's a massive UK retailer and it sells an absolute ton of games stuff. Let's see what's on offer in this year's Black Friday sales.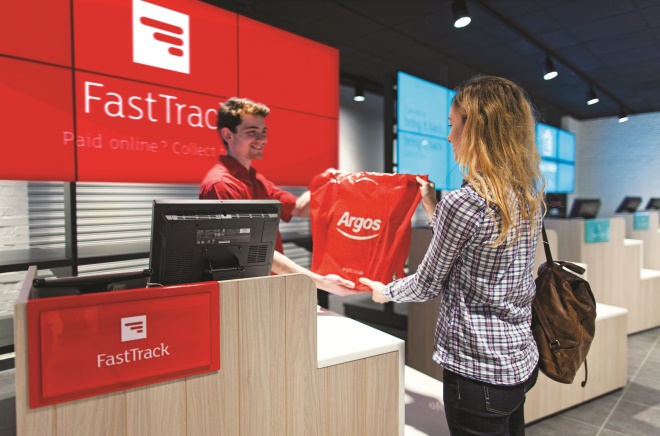 Argos aggressive game deals, and its constant push to make the most of Black Friday, has seen it rise among the retail ranks. It's now one of the best places to shop for games and hardware bundles in Britain.
While Argos's range isn't wide – you won't find the latest PC graphics cards, for example – it does offer bargain prices on new releases and classic blockbuster games. We recommend shopping at Argos when you're after a PS4 or Xbox One game you missed out on earlier in the year. Because it buys so much stock in bulk, Argos drops the prices of new releases quicker than specialist stores like GAME to remain competitive. And that's a good thing for you and your wallet.
Remember that Black Friday 2016 takes place this year November 25. You can expect to see bargains pop-up the week before that, and carry on until the end of the month, so bookmark this page and we'll bring you all the good stuff as it happens.
Best video game and game console bundle deals
Argos rotates its stock quickly as it sells out, so keep an eye on the following pages to keep up to date with the bargains.
Fast Track same day delivery
One of Argos' best features is its speedy delivery, which applies to any item labelled Fast track on its website. You have two options with Fast Track:
Free in-store collection: with this option you can order an item online and pick it up from a local Argos store within minutes of placing your order. It's handy, costs nothing, and the store will keep it for seven days for you to pick up.
Same day delivery: This costs money, but if you absolutely must have your game/console on the same day and want it brought directly to you, choose this option. Prices start from £3.95 and you can order as late as 6pm to have it delivered that same evening.
Looking for more than just great Xbox One deals? Our sister site Jelly Deals' Best Black Friday Deals has everything from tech to toasters.
And why not check out our Best Xbox One Black Friday deals post for all the latest Xbox One deals.
In the market for PS4 deals? Here's our Best PS4 Black Friday deals for all the latest offers.