ZeniMax to sit as part of Microsoft's Vault subsidiary if acquisition is approved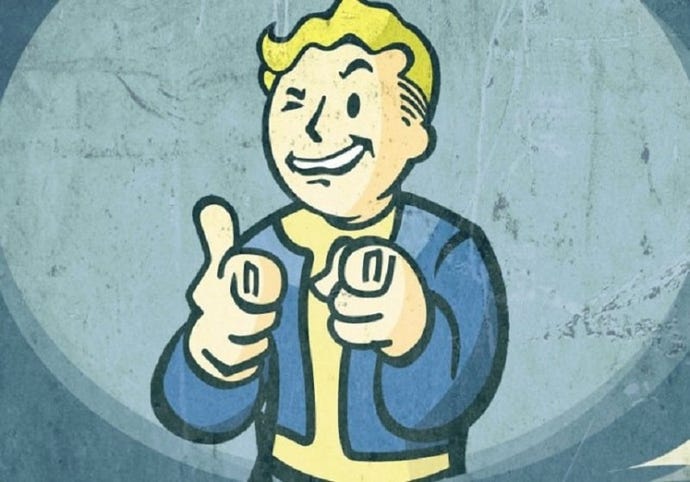 The Xbox giant has created a brand new division for Bethesda's parent.
If Microsoft's acquisition of Bethesda parent company ZeniMax is approved by the European Commission (EC), it will be merged into a new subsidiary called Vault.
That's according to a notification from the EC, in which the organisation says that the Xbox firm intends to merge this newly-created Vault subsidiary "with and into" ZeniMax.
In short, it sounds like this means that the Bethesda parent will be its own company – Vault – under the control of Microsoft.
No doubt the choice of "Vault" is a reference to Bethesda's blockbuster Fallout series of RPGs.
Microsoft announced its intention to buy ZeniMax in September 2020 for a whopping $7.5 billion, making it the second-largest games deal after Tencent's purchase of a majority stake in mobile giant Supercell.
The Xbox maker has had to ask the European Commission for approval of the deal to make sure that it isn't in violation of antitrust law. The EC has until March 5 to clear the acquisition – with or without concessions – or launch a full investigation if there are antitrust concerns.
It's still unclear what Microsoft snapping up ZeniMax means for that company's games on other platforms. Xbox boss Phil Spencer has said that the firm could recoup its $7.5 billion investment without launching Bethesda's games on other platforms. Meanwhile, Microsoft CFO Tim Stuart has said that the company's games simply need to be "first or best" in the Xbox ecosystem.
Meanwhile, Bethesda Studios' Todd Howard has said that it would be "hard to imagine" titles like the upcoming The Elder Scrolls being exclusive to Microsoft's hardware and services.