A Yosuke romance mod is in the works for Persona 4 Golden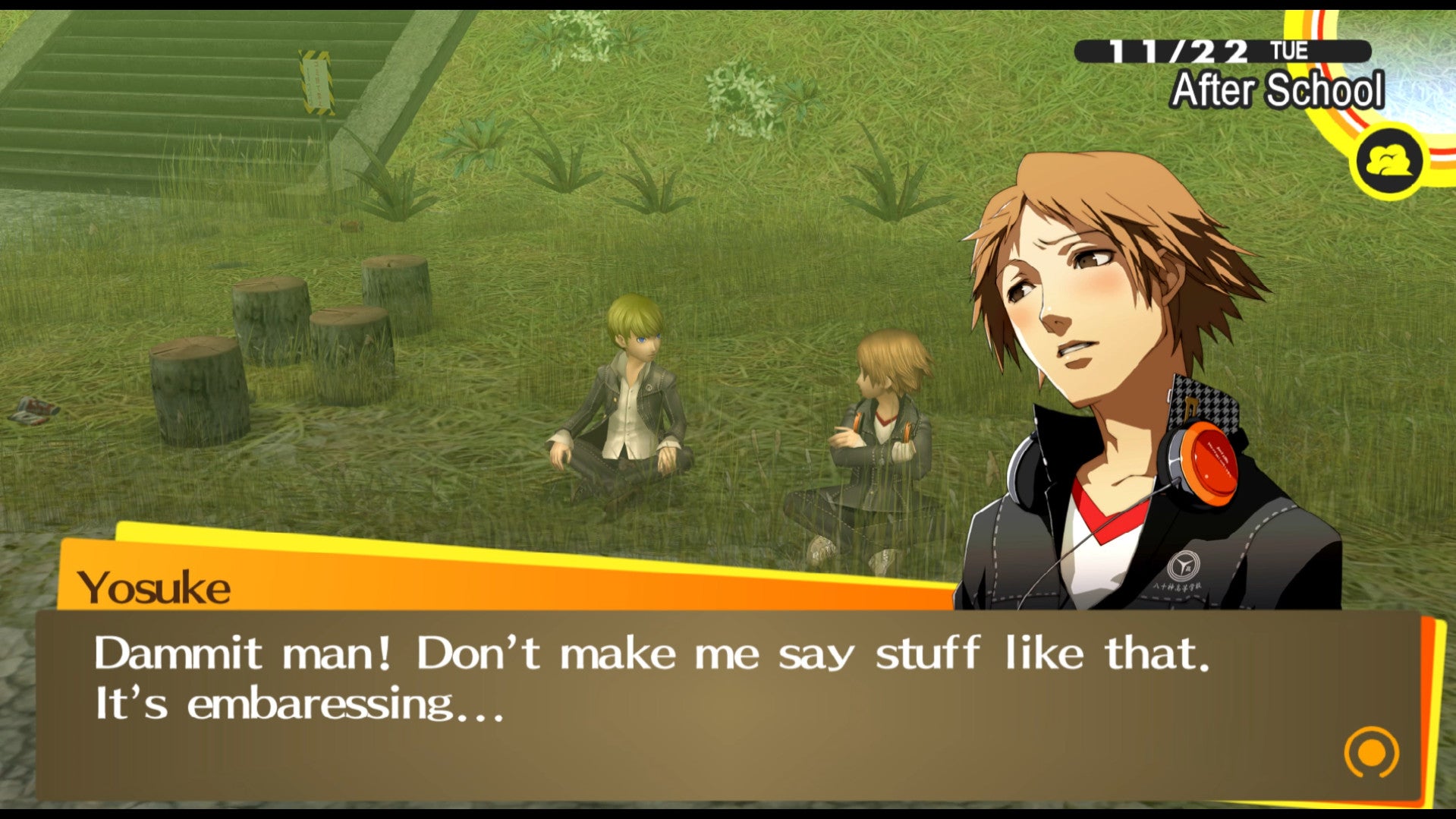 Since Persona 4 Golden launched on PC, modders have been working to implement a range of details that weren't available in the original game - including a Yosuke romance mod.

Several of these mods - most of which are works in progress - have been collected in a convenient thread over on ResetEra. There's also a handy beginner's guide to modding for anybody interested in designing their own Persona 4 Golden mods, which can finally be done now that Persona 4 Golden is on Steam.
The most ambitious project so far, however, is probably the Yosuke romance mod. Fans of Atlus will know that Persona games only allow you to have a romantic relationship with someone of the opposite sex - that's why so many people regularly call for Ryuji to be made a romance option in Persona 5.
You can check out the trailer for the Yosuke romance mod below, which shows the protagonist and Yosuke confessing their feelings for one another in the park.
The response to the mod has been overwhelmingly positive so far, with a huge amount of people taking the time to show their appreciation.
"Made this account to say thank you for working on this," wrote one commenter on the mod page. "I'm really excited to play it! Best of luck!"
"Deadass just made an account to thank you for this," wrote another. "12 years... You're giving us what Atlus was too scared to!"
At present, the mod is only 5% complete. The video embedded above also features a repeating voice line in the rank 10 edit - which has now been fixed, according to the modders themselves.
Persona 4 Golden's launch has been astronomically successful, to the extent that it quickly became the most concurrently played non-MMO JRPG in Steam history.
Also, it appears that Atlus Japan handled the port, which means that a Persona 5 PC version may become a reality some day - at which point Ryuji could, potentially, finally become a romance option.