Persona 4 Golden has quickly become the most concurrently played non-MMO JRPG in Steam history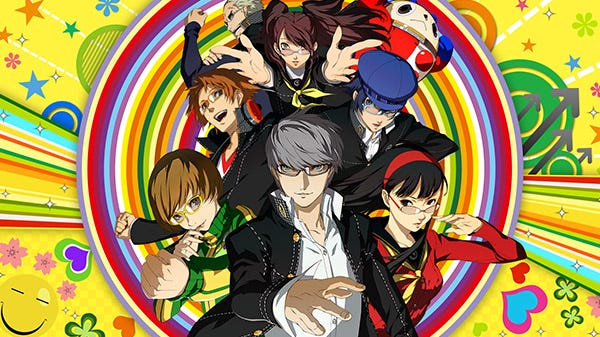 Persona 4 Golden has already smashed the record for the most concurrently played JRPG on Steam - excluding MMOs - in the platform's history.

The news originally appeared over on ResetEra, where a user shared current Persona 4 Golden analytics. Apparently, Final Fantasy 15 previously held the record for most concurrent players in a non-MMO JRPG on Steam - according to Steam Charts, that was approximately 29,279 people.
At the time of the ResetEra post, Persona 4 Golden had 29,984 players - and the count keeps going up.
"There's no way this game hasn't been a huge success for Atlus and Sega," writes the poster. "Really curious to see if it goes much higher, but even if it doesn't, this is a very cool record to be set."
If anything else, this is perhaps indicative of how much of a market there is for the first Persona-on-anything-that's-not-a-PlayStation to launch for PC. Its success could, hypothetically speaking, prove that there is room for more of Atlus' stories about Metaverses and television portals on Steam.
We've collected all the details about the Persona 4 Golden PC port here, in case you're a curious first-timer, or a returning player looking to see what's up. If you're of the latter demographic, it's probably worth mentioning that there are a variety of quality of life updates in the PC port, but ultimately it is still ported from the 2012 Vita version, which was ported from the 2008 PS2 one. What I mean is, Junes still looks like it's part of a game that's 12 years old, because it is part of a game that's 12 years old.
If you're interested in somewhat more contemporary graphics, we've compiled a full list of all the changes made between Persona 5 and Persona 5 Royal. We also compiled a Persona 5 Royal reviews round-up, if you're still sitting on the fence about whether or not it's worth getting. Personally, I reckon it's brilliant, and even if you've played Persona 5, the new bits in Royal make it worth another trip to Shujin.