Yes, Master Chief is the star of Halo 5: Guardians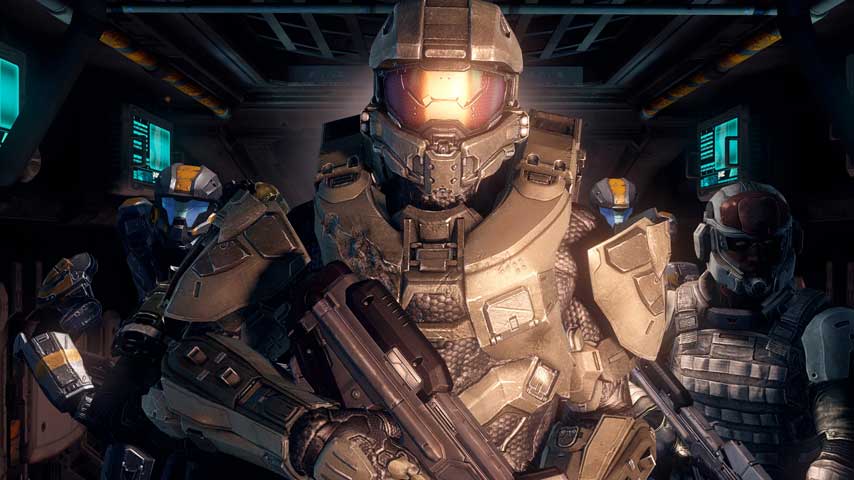 Halo 5: Guardians will star Master Chief, putting to rest rumours another soldier would be stepping into the big green boots.
Halo 5's protagonist was thrown into doubt when Mike Colter, who plays Agent Locke in the live action series Halo: Nightfall, described himself as the main character.
"You're basically going to be playing a game with me as the primary character," he said, seemingly confirming Agent Locke as the main character of Halo 5.
Master Chief fans can relax, though - it looks like it might have been an error (actors aren't necessarily briefed on related projects, especially in the games industry) or clumsy wording. 343 Industries' Frank O'Connor took to NeoGAF to deny the news.
"'A" primary character. Chief is the main character and hero," he said.
That doesn't completely ease our worries; last week, 343 boss Bonnie Ross said Halo games will have to drop numbers at some point.
I'm just saying, at some point we don't want to be Halo 17, when Master Chief's like 80. We're not Final Fantasy, we can't do it. So we kind of open that door – it doesn't mean it'll be a Master Chief story or not. That's something for us to decide in the future," she said.
It's easy to conclude that 343 Industries is planning on slowly transitioning to a new playable protagonist, but O'Connor denied this too, with a flat:
"No. The end."
Check out Colter as Locke in Halo: Nightfall. According to Ross, Halo: Nightfall will cover Locke's "backstory and tell his origin story".
"You don't have to watch this, but knowing this will kind of tee you up for all the new things that are going on in Halo 5: Guardians. The goal there is to drop you right off at the doorstep of Halo 5: Guardians," she added.
Nightfall will be included in Halo: The Master Chief Collection when it releases for Xbox One in November, but will also be available online.
Thanks, JBGNews.