Halo 5 gets a 4K brush up when Xbox One X launches in November, and it looks like this is the E3 news 343 promised you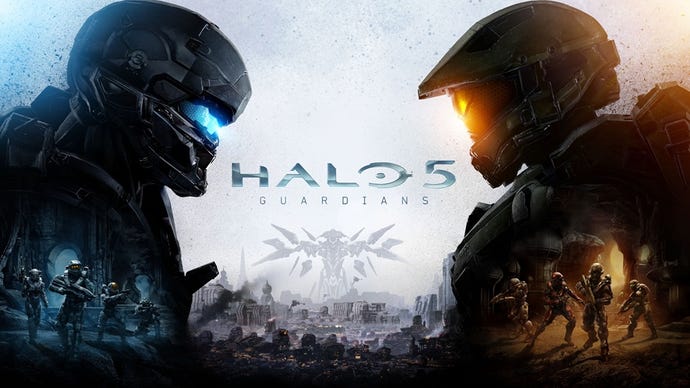 Halo 5: Guardians is going 4K, they said, a month later.
Halo didn't make an appearance in Santa Monica last month, which left us all pretty puzzled since 343 Industries had said it would have "a little something" for Halo fans at E3 2017.
Turns out the "little something" may have been word that Halo 5 will be getting a lovely big update when the Xbox One X launches in November, tuning up its visuals to the standard set by the new hardware.
"The team here at 343 always had a desire to bring players the best Halo 5 experience for Xbox One X, but we weren't quite ready to make the announcement during the E3 time frame," the studio said on Halo Waypoint.
"We are excited to officially confirm that Halo 5 will receive a game update to support true 4K with the release of Xbox One X later this year."
343 promised to deliver more details on how Halo 5 will be polished up soon.
Although the team didn't say specifically that this was the news it expected to share at E3 2017, given the total lack of other Halo news in the interim we're betting this is what was supposed to come out. Why did Microsoft and 343 Industries sit on it? Possibly because it didn't have footage to show in the Xbox One X 4K dick waving trailer.
There's a full list of games getting Xbox One X support through that link, by the way. Well, full minus Halo 5, obviously.