Xbox Live finally integrated into Windows Mobile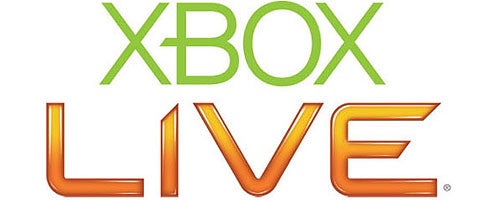 Microsoft's formally announced Windows 7 for mobile at the Mobile World Congress in Barcelona.
The good bit? The OS's latest iteration will incorporate Xbox Live.
Windows Mobile's newest version will see games for the service, leaderboards and friendss Avatars, as well as Achievements and Gamer Profiles.
Live's road to mobile has been a long one. After a formal reveal at E3 2006, news on Live Anywhere went quiet until last month, when a job listing said Microsoft was again looking to implement the service into Windows Mobile.
A Microsoft brochure then re-confirmed it would be coming to the OS.
The first phones to use Windows Mobile will hit stores from Christmas.
There's a video of the OS being demoed, with a brief showing of Live, over at the BBC.
The full press release from MWC is below.
*Microsoft Unveils Windows Phone 7 Series*
* *
/New Phones Designed for Life in Motion to Debut in Christmas 2010/
*LONDON – 15 February 2010 **-* Today at Mobile World Congress 2010, Microsoft Corp. CEO Steve Ballmer unveiled the next generation of Windows Phones, Windows Phone 7 Series. With this new platform, Microsoft offers a fresh approach to phone software, distinguished by smart design and truly integrated experiences that bring to the surface the content people care about from the web and applications. For the first time ever, Microsoft will bring together Xbox LIVE games and the Zune music and video experience on a mobile phone, exclusively on 7 Series phones. Partners have already started building 7 Series phones; customers will be able to purchase the first phones in stores by Christmas 2010.
"Today with great pride I introduce the next generation of Windows Phones to the world, Windows Phone 7 Series," said Steve Ballmer, chief executive officer at Microsoft. "In a market crowded with phones that look and behave the same way, I challenged the team to push the edge of the envelope and deliver a different kind of mobile experience. Windows Phone 7 Series is the turning point, where phones finally move with people at the speed and fluency of their lives."
*/Designed for life in motion/*
With Windows Phone 7 Series, Microsoft takes a fundamentally different approach to phone software. Smart design begins with a new, holistic design system that informs every aspect of the phone, from its visually appealing layout and motion, to its function and hardware integration. On the Start screen, dynamically-updated "tiles" show users real-time content directly, breaking the mould of static icons that serve as an intermediate step on the way to an application. Create a tile of a friend, and the user gains a readable, up-to-date view of a friend's latest pictures and posts, just by glancing at Start.
Every 7 Series phone will come with a dedicated hardware button for Bing, providing one-click access to Search from anywhere on the phone while a special implementation of Bing Search provides intent-specific results, delivering the most relevant web or local results, depending on the type of query.
Windows Phone 7 Series creates an unrivalled set of integrated experiences on a phone through Windows Phone Hubs. Hubs bring together related content from the web, applications and services into a single view to simplify common tasks. Windows Phone 7 Series phones include six hubs built on specific themes reflecting activities that matter most to people:
· *People: *delivers an engaging social experience by bringing together relevant content based on the person, including their live feeds from social networks, and photos. It also provides a central place from which to post updates to Facebook and Windows Live in one step.
· *Pictures: *makes it easy to share pictures and video it to social network in one step. Windows Phone 7 Series also brings together a user's photos by integrating with the web and PC, making the phone the ideal place to view a person's entire picture and video collection.
· *Games*: delivers the first and only official Xbox LIVE experience on a phone, including Xbox LIVE games, friend's leader boards, and the ability to see a gamer's Avatar, Achievements and Gamer Profile. With more than 23 million active members around the world, Xbox LIVE unlocks a world of friends, games and entertainment on Xbox 360 and Windows PC, now also on Windows Phone 7 Series.
· *Music + Video:* creates an incredible media experience where we bring the best of Zune, content from your PC, online music services, and even a built-in FM radio into one simple place all about music and video. Turn your media experience into a social one with Zune Social and share your media recommendations with like minded music lovers. The playback experience is rich, easy to navigate, and immerses you in the content.
· *Marketplace: *allows the user to easily discover and load up the phone with certified applications and games. **
· *Office: *provides instant access to Office Mobile, SharePoint, and OneNote on the same phone that has your Outlook email.
*/ /*
*/Availability /*
Partners from around the globe have committed to include Windows Phone 7 Series phones in their portfolio plans. They include mobile operators Orange, O2, T-Mobile, Vodafone and manufacturers Dell, Garmin-Asus, HTC, HP, LG, Samsung, Sony Ericsson, Toshiba and Qualcomm Incorporated. The first Windows Phone 7 Series phones will be available by Christmas 2010. Customers who would like to receive additional information about Window Phone 7 Series and be notified when it's available can register at: www.windowsphone7series.com
To watch the full replay of Steve Ballmer's press conference at Mobile World Congress, and to experience Windows Phone 7 Series through an online product demo please visit: www.microsoft.com/news/windowsphone