Xbox in 2023: Starfield is Game Pass' killer exclusive, and the barren years may finally be over
It's been a slow start to the generation for Xbox, but the fallow years might finally be at an end as Starfield kicks everything off.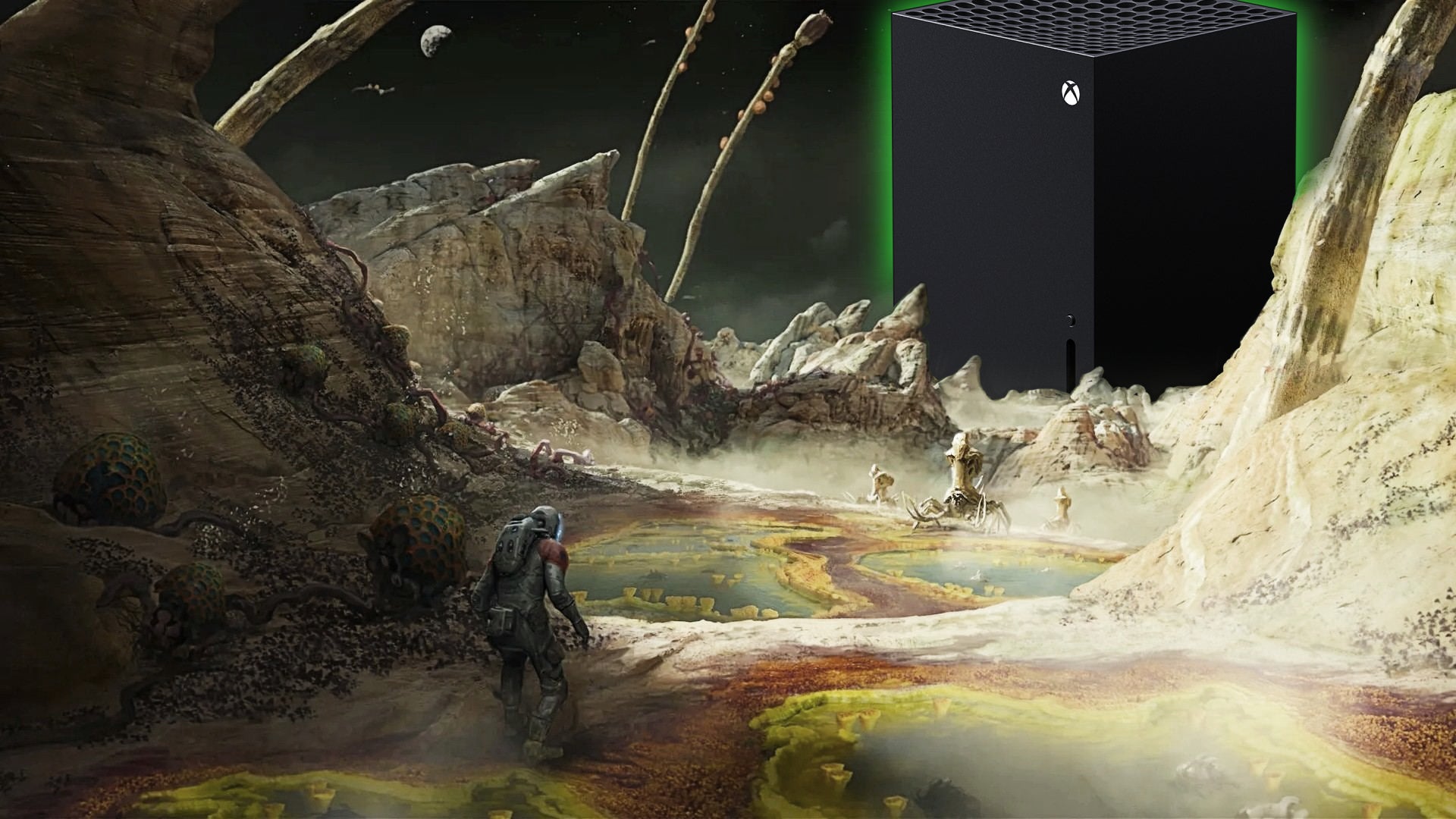 Xbox has been riding on the coat-tails of third-party publishers this generation. And that's nothing to be ashamed of – in fact, the strength of third-party offerings on Xbox Game Pass is the main reason I've made the Xbox Series X my leading console over the past few years. Last generation, you couldn't get me off the PlayStation 4 as Destiny, Nioh, Persona 5, GTA, and all the other big games wrestled for my attention.
But now, Xbox offers me (almost) everything I loved about the PS4. I'm not the biggest fan of the let's-be-a-dad, hide-in-the-grass, camera-over-the-shoulder cinematic exclusives of the PlayStation in the modern era. They're fine, sure, but a tad homogenous for me. I still play them – they're glossy, prestige examples of what big budget games can do! – but it's the third-party behemoths that make me remember why I love video games in 2023.
That's why Xbox has had a belter so far this gen, as far as I'm concerned. There have been some notable releases in the form of Halo Infinite, Pentiment, and Forza Horizon 5 (all available on Xbox One, may I add), but largely, Xbox has been quiet on the exclusives front.
But when you have zeitgeist-y titles like Powerwash Simulator, Plague Tale: Requiem, Disney Dreamlight Valley, Total War: Warhammer 3, Two Point Campus, Teenage Mutant Ninja Turtles: Shredder's Revenge, and many more arriving on Xbox Game Pass in the last 12 months alone – available on day one – it's easy to forget about the exclusives. We were going to put High on Life in that list, but now it's emerged that its creator and major contributor has been charged as an abuser, we had a rethink.
Until you look over at what the competition is doing, that is. Sony is smashing it with the exclusives. Granted, as things stand, the PlayStation 5 doesn't have a lot else going for it, but the exclusives making waves over on the PlayStation ecosystem are too big to be ignored. God of War: Ragnarok sold 5.1 million units in five days, for Christ's sake. Xbox may be busy buying up Activision and Blizzard, but in terms of solid-lock, system-selling Series X must-haves, the slate is quite bare. All the while, Horizon Forbidden West, God of War Ragnarok, Ratchet and Clank: Rift Apart, The Last of Us Part 1, GT7, Demon's Souls, and even Returnal make a pretty hard-to-ignore case for picking up a PlayStation 5 (if you can actually lay your hands on one).
So Xbox needs to step up, and fast. The only real solid, gold-plated exclusive we know about in the coming months is Starfield; the delayed new IP from Bethesda that represents the developer's biggest creative gambit in decades. All eyes are on the stars for this one, because it sets the scene for the rest of the generation, now – it's the first proper triple-A, blockbuster Bethesda/Xbox exclusive since the acquisition took place, and it'll establish a baseline for what's to come in the future.
The game sells itself as an entertaining space expedition to 'answer humanity's greatest mystery', and marks Bethesda's first new IP in 25 years. It's got everything a game needs to do well in 2023, by my understanding: it's got mystery, it's got scope, and it's got style. Whether you're taken in by the promise of the narrative setup – "like NASA meets Indiana Jones meets the League of Extraordinary Gentlemen, a group of people that are still searching for answers" – or intrigued by the 'step-out moments' that Todd Howard says the entire game has been built around, Starfield has been fluffing us for years at this point. For Bethesda and Microsoft to under-deliver now would be catastrophic.
So our attention is fixed squarely on the dedicated showcase event that's being planned purely for Starfield sometime in the future. The powers that be at Microsoft have determined Starfield deserves its own show so that the publisher/developer combo can "dedicate the proper amount of time for a deep dive" into the game. Here's hoping that this is when we get to see the dirt under the fingernails of the actual Starfield experience, where we see what's been bubbling away in the oven for nearly 10 years now.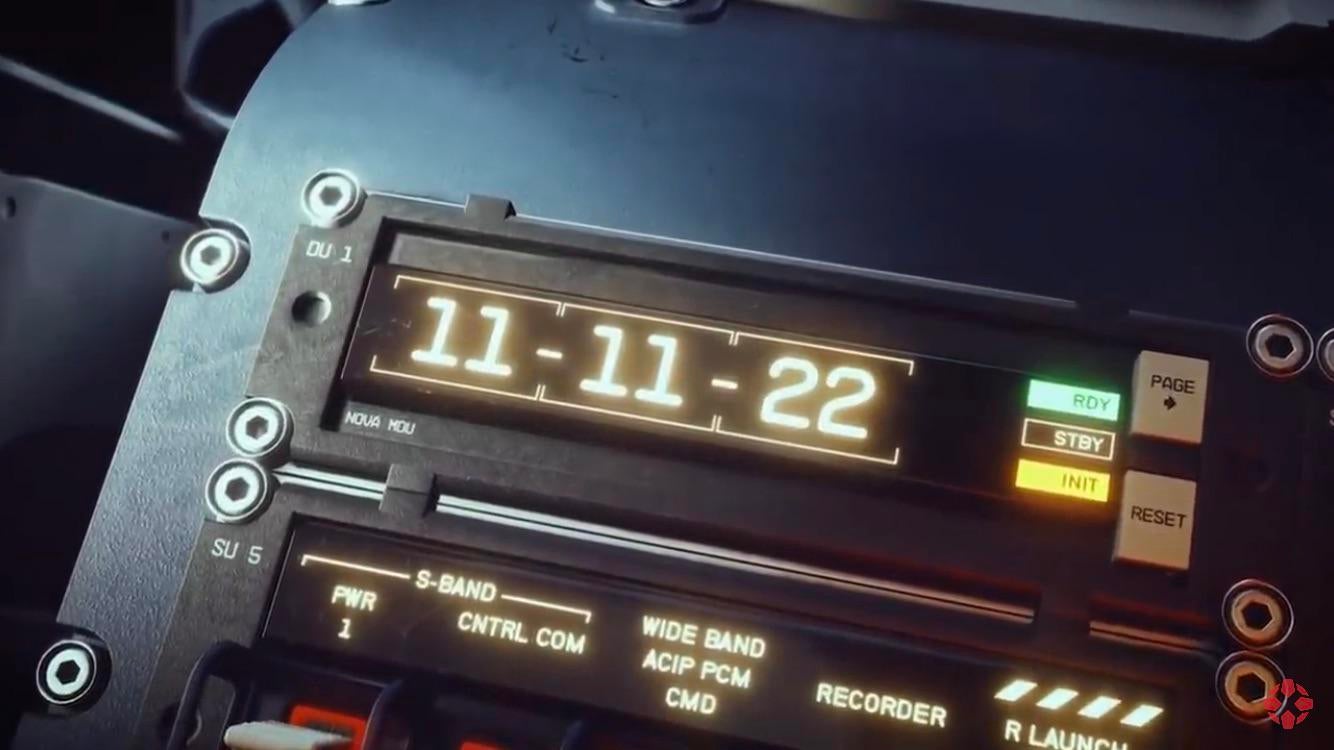 To a lesser degree, the same pressure applies to Redfall, too. Arkane Austin's peculiar title is billed as an open-world co-op FPS that sees you trapped with a handful of survivors and facing off against diabolical vampire enemies threatening to bleed the titular town dry. Apparently set in the same universe as Dishonored and Deathloop (I have questions), the game promises an action-romp more in line with Far Cry than Left 4 Dead. You can choose your hero from a diverse roster, grouping up with others to create the perfect team of vampire slayers. It will launch exclusively on Xbox Series X/S and PC at some point this year… after slipping back from its original Summer 2022 window.
This game is a bit more clear-and-present: we know it'll make an appearance at the Xbox/Bethesda Developer_Direct Livestream on January 25, where Arkane Austin will showcase "several minutes of gameplay" from its upcoming FPS. The game will be joined by something from Forza Motorsport, where Turn10 will showcase "the next generation" in the driving game's life.
It's not much, but it's a start: a triptych of big games that lay some solid foundations for the future of the Xbox brand. We still need more – what of Fable, or Everwild, or Perfect Dark? – but this isn't a bad start. Let's just hope the seeds that Microsoft began to sow at the start of the generation will start to bear fruit soon, before players get tired of waiting and defect to other platforms – or even other hobbies entirely.