World War Z is getting new mission, weapons and extreme difficulty level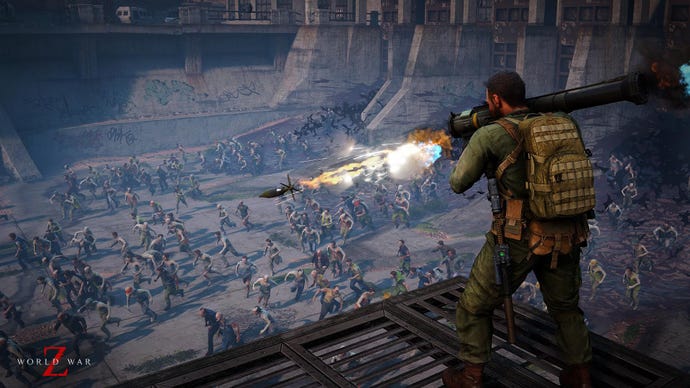 World War Z's success has spurred developer Saber Interactive to put together a roadmap of what's coming in the next 90 days.
Having recently celebrated sales of over 1 million copies across all platforms, World War Z developer Saber has returned with even better news for the game's community.
Starting this month, and until the end of July, the game will receive a host of new content and a couple of requested features. The biggest is the last chapter in the Tokyo episode, which launches this month alongside a new zombie type.
Next month, the game is getting a new, higher difficulty dubbed extreme. In July, weekly challenges will be added. Throughout this first phase of post-launch support, World War Z will be updated with new cosmetic items such as character, and weapon skins.
The roadmap also includes new weapon variants, and new weapons. Outside of content, Saber is working on private lobbies, a horde mode-style mode, as well as some improvements for PC such as an FOV slider.