Wolfenstein: Youngblood in-game currency can only be spent on weapon skins - not upgrades [Update]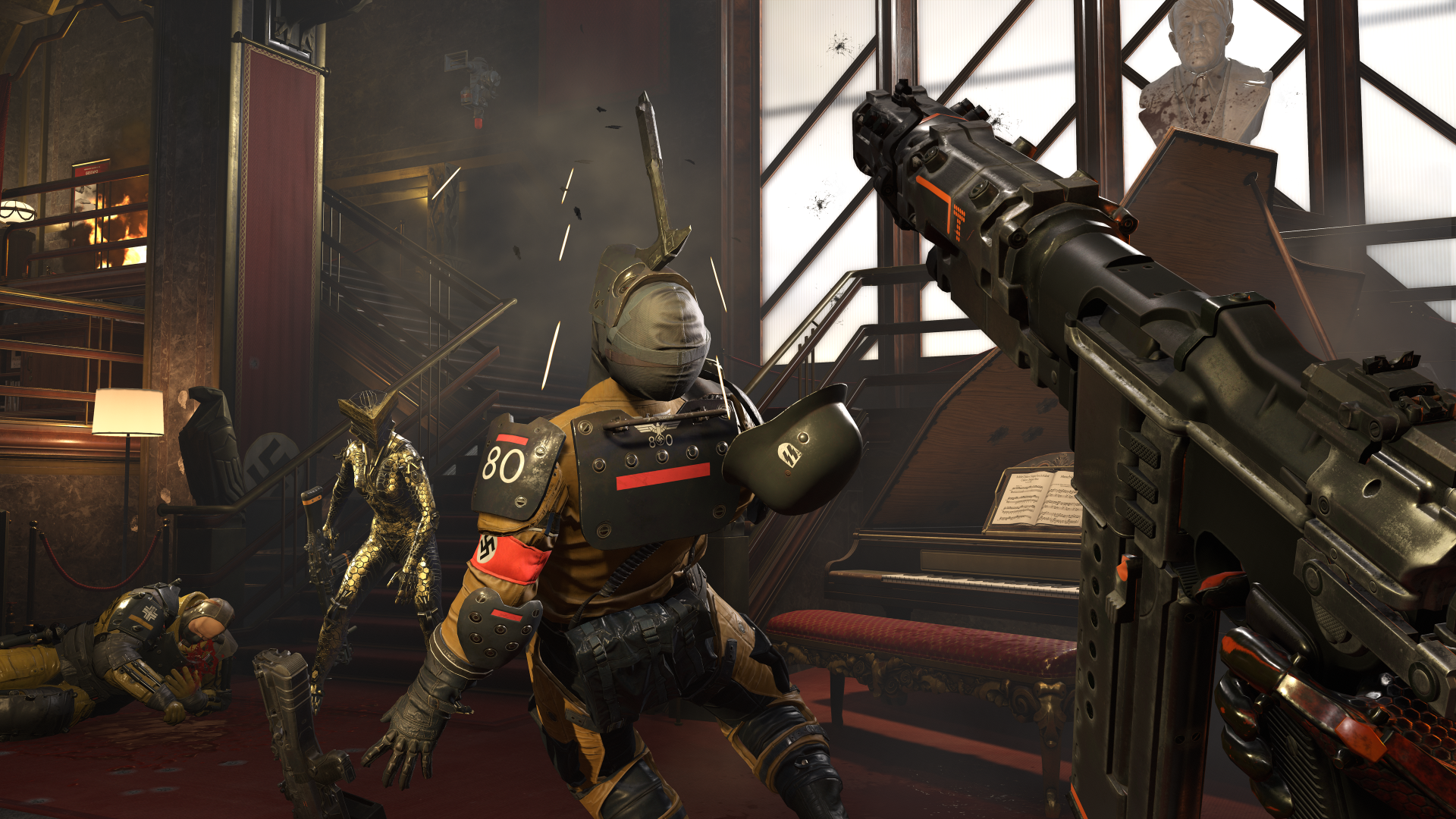 Bethesda has reached out to say you can't upgrade the weapons with microtransactions in Wolfenstein: Youngblood.

Bethesda has confirmed to VG247 you won't be able to upgrade weapons via microtransactions in Wolfenstein: Youngblood. It's only cosmetic weapon skins that can be bought using Gold Bar microtransactions in the game.
As you play, you will collect in-game currency, called silver, to upgrade your equipment. Silver cannot be purchased with Gold Bars.
The E3 2019 Q&A round table session was a very busy one, and the developer must have misheard the question. Original story follows.
Original
Wolfenstein: Youngblood, a new co-op shooter from MachineGames and Arkane Studios, is coming out later this year at a budget release price. It looks like Bethesda is hoping to make up for that launch price with a range of optional microtransactions.
As well as skins and emotes, the game allows you to spend coins you find dotted around the levels to unlock weapon upgrades and attachments. However, you can skip this process entirely by purchasing gold bars with real money, which you can then use to shortcut through these upgrades.
MachineGames senior game designer Andreas Ojerfors says this is balanced in a way that it's entirely optional, though.
"I've been playing through the game at work for the last two weeks and I haven't done any microtransactions," he told me during a roundtable interview. "You don't really need to, but they are there if you want to, if you want to speed things up. But I never felt the need to do that. When I play the game it doesn't even cross my mind."
You can read the VG247 hands-on preview of Wolfenstein: Youngblood here.