With Launch Behind It, Riot is Already Looking Ahead to Valorant's Next Decade
Valorant Game Director Joe Ziegler talks new modes, player feedback, and being willing to disrupt the meta.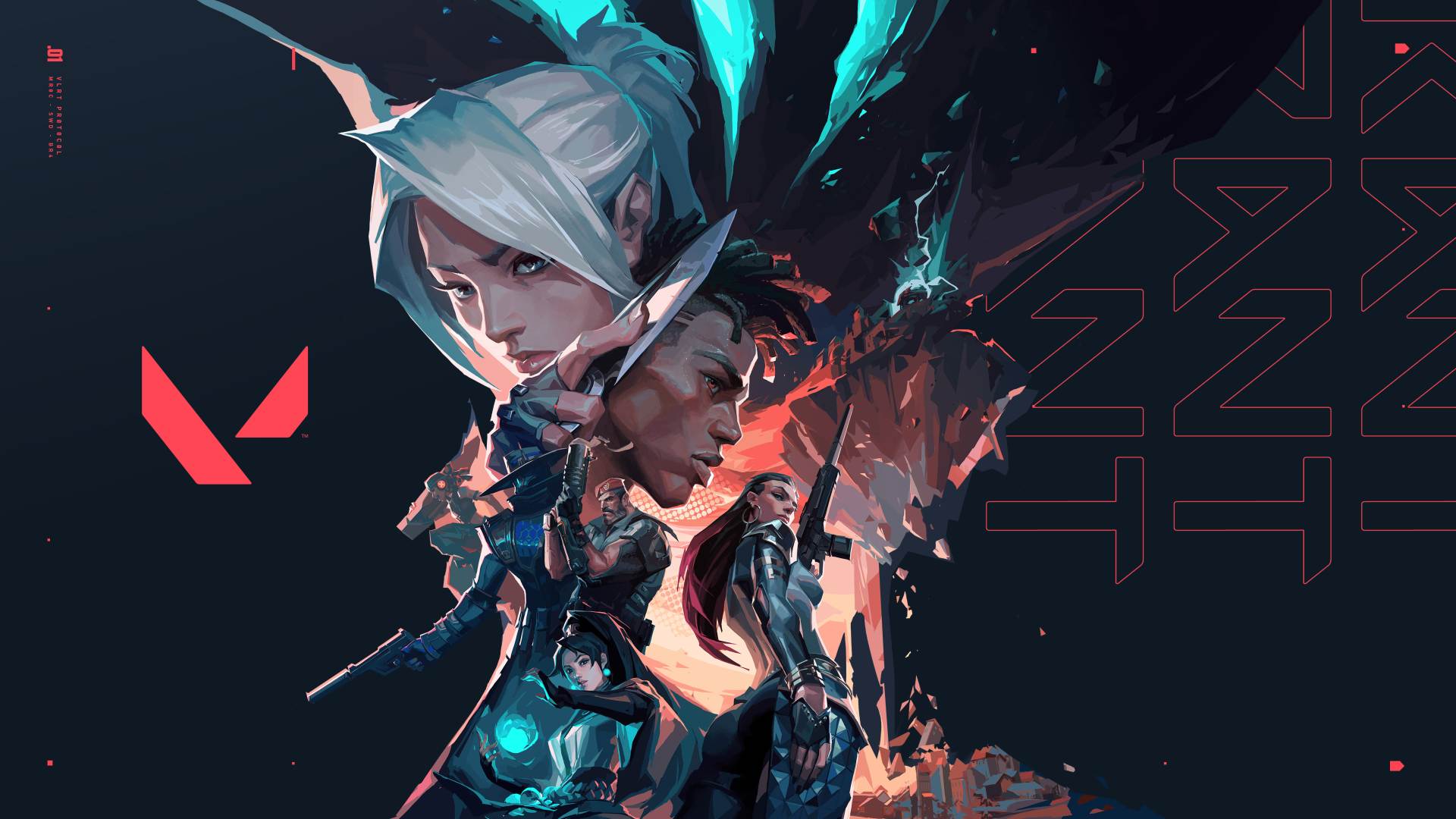 This article first appeared on USgamer, a partner publication of VG247. Some content, such as this article, has been migrated to VG247 for posterity after USgamer's closure - but it has not been edited or further vetted by the VG247 team.
Riot Games is about much more than just League of Legends these days. Over the past year, it's announced and released a number of new games, expanding beyond just one massive MOBA to breaching new genres for competition, including the classic first-person shooter.
Valorant, a fresh take on tactical shooters that draws on the blueprint of predecessors like Counter-Strike, is perhaps the most notable of them. Released in June, Valorant is a hero shooter where teams play round after round of planting and defusing "spikes" while also eliminating the other team. Riot Games' twist was to create individual characters, dubbed Agents, and allow magical abilities and tactical armaments to flourish alongside the guns and grenades.
Over the course of weeks and months leading up to launch, Valorant went through previews and an extremely popular closed beta. If it were an engine, it would be running at full steam. But now, three months removed, Game Director Joe Ziegler says development has settled into more of a steady cadence.
"I think that it's just a slightly different version of the engine, if that makes sense," Ziegler says. "Where you run the engine hot for launch, but then you realize that you're kind of running at medium all the time as opposed to hot for one moment."
Despite the existing popularity of League of Legends, Ziegler says the team didn't expect the flood of attention and passion Valorant received when it launched. It makes for an exciting day one, but now there's a lingering question of how Riot Games will handle that popularity.
---
To this point, Valorant has been fairly successful. It's had a steady presence on Twitch thanks to its growing esports scene and the Ignition Series of tournaments, attracting large numbers of players and spectators both casual and professional. Behind the scenes, Riot has been hard at work building new content, managing events, and generally keeping its new game purring.
All of this is happening in the shadow of the COVID-19 pandemic which has, as for so many other game studios, forced Riot to adjust its plans on the fly. Its effects were felt almost immediately on Valorant's closed beta, forcing a staged rollout across different regions instead of a simultaneous release. Ziegler tells me the cost of communication is higher now, because it's not as easy as grabbing people at the office. Discussions have to be more deliberate, as Ziegler says, but development is still forging ahead. Meanwhile, leadership is doing its best to be mindful of the mental health effects of the work-from-home transition.
"We are getting the work done," Ziegler says. "I think it really is just more about really making sure that we pay attention to our team, the sort of costs it's giving to our team in terms of the work stress, and accommodating for that and finding ways to make sure we inject, you know, solutions for that particular part of it."
Despite everything, Valorant has continued evolving at a fairly quick pace. Launch newcomer Reyna has been since joined by the turret-toting Killjoy: two Agents who add new dimensions to team compositions. The maps have been updated and altered, abilities buffed or nerfed, and new modes have been added to the mix.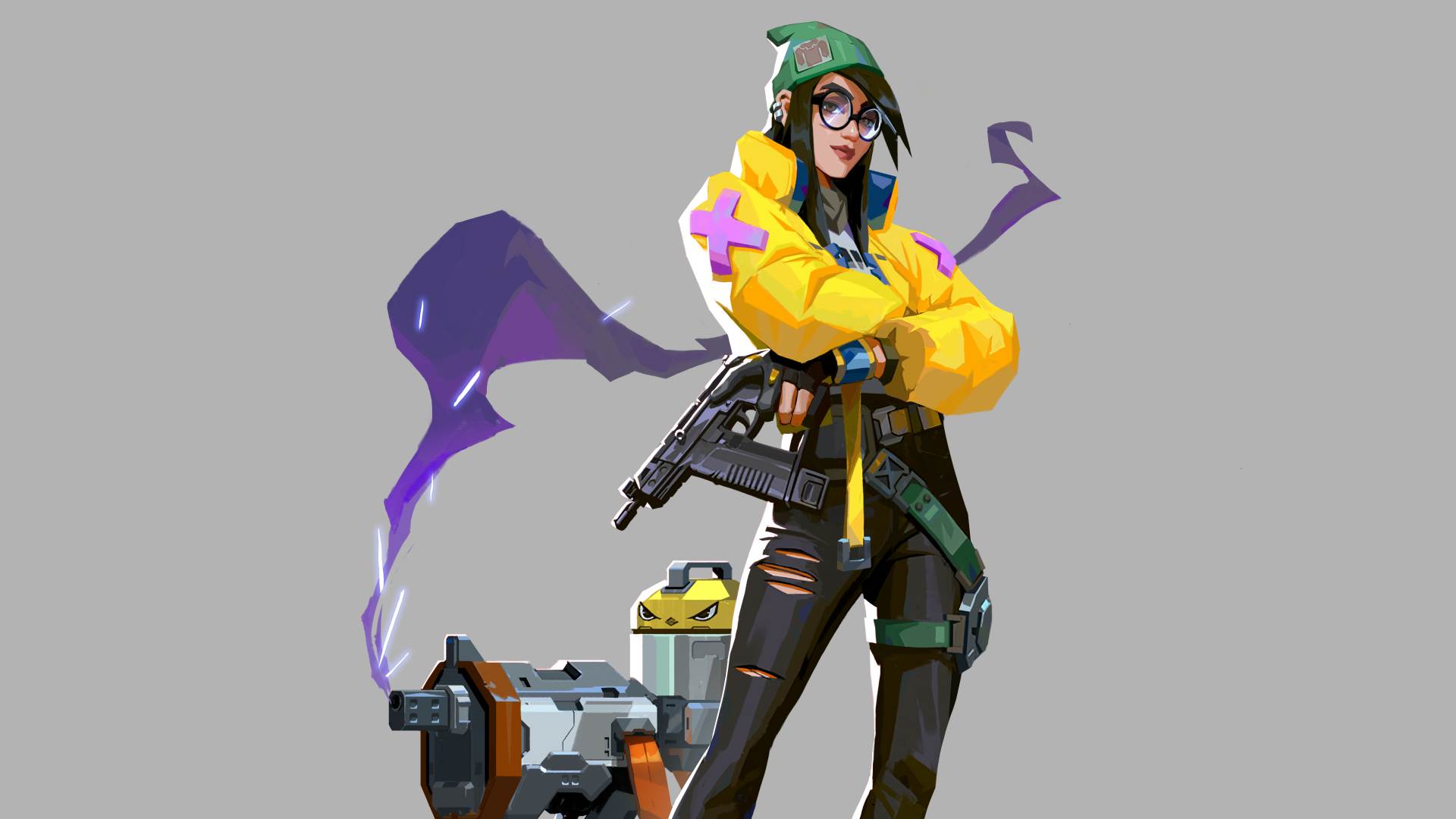 Ziegler highlights Agent reveals like the recent launch of Killjoy as a memorable success, with cosplay and fan art reflecting fans' passion for these new characters. Valorant has also seen early success in the esports field as well, but Riot isn't fully backing a major league at the level of the League of Legends Championship Series—which kicks off the play-in stages of its World Championships later this month—just yet.
Instead, something of a circuit has formed around the Valorant Ignition Series, a number of tournaments partnered with Riot and hosted by other companies. [Note: ReedPop, our parent company, hosted a PAX Arena tournament in July.] It's provided an early glimpse of Valorant's competitive potential, especially as a spectator esport.
That doesn't mean it's been smooth sailing, though. Ziegler acknowledges that the ranked system has not succeeded in every aspect. "As we put it out, we've gotten a lot of feedback around some of those rank components and how they're not meeting necessarily player expectations, and how sometimes they're overly complex for you to actually have any sense of whether or not the match you just performed was fair towards your rank," he says.
The team is also cognizant of the map pool. Valorant's map selection currently uses true randomization, and sometimes that can result in some repeat maps. Ziegler says the team is looking into this, as well as exploring other tools like being able to choose your own server in custom matches, for example. He notes the global stress on network infrastructure that's occurred due to COVID, and how Riot is working to develop more lower latency solutions. Riot's already opened a number of new game server locations to help some areas.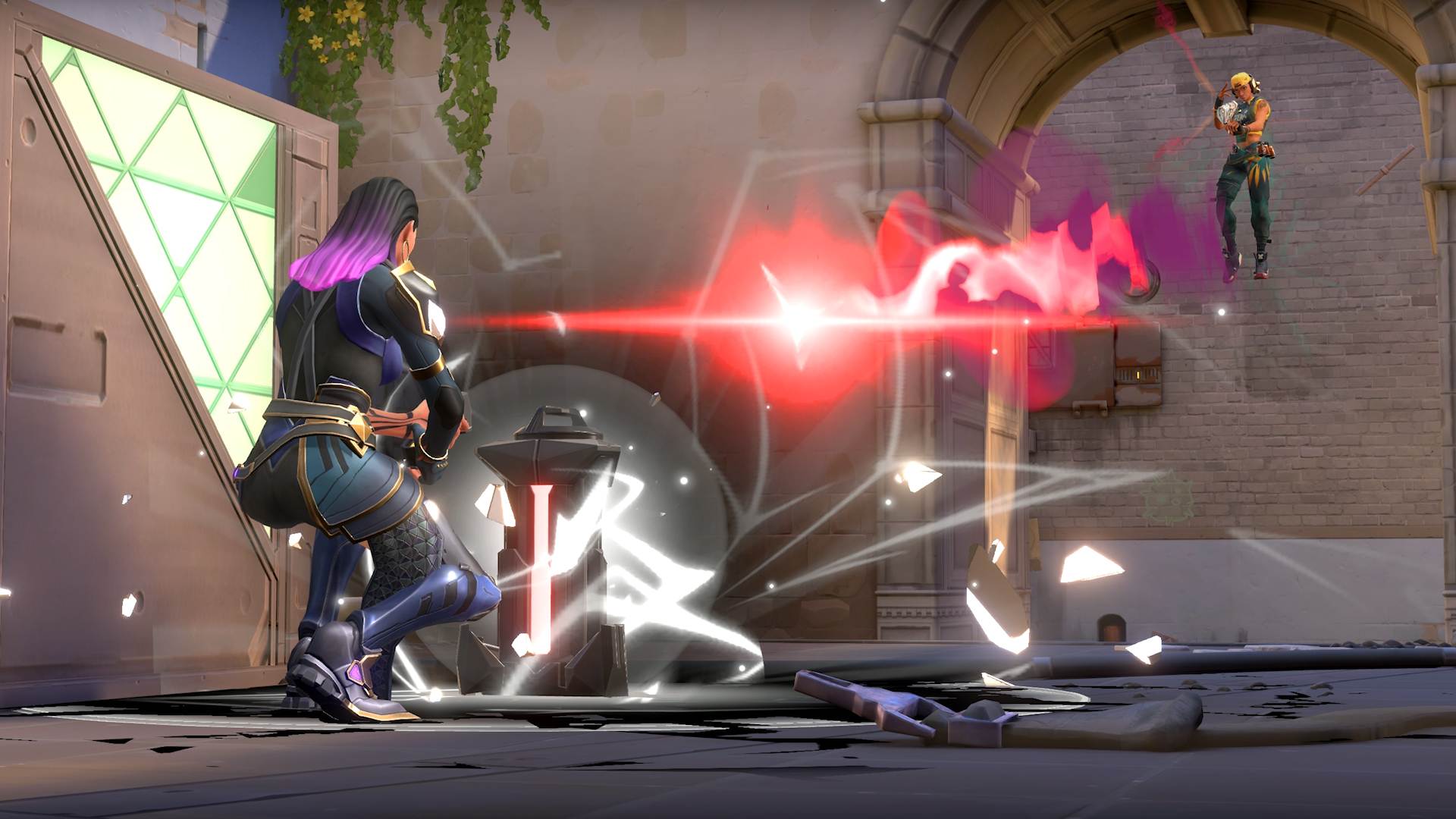 As for content updates, Ziegler says the Valorant team's current pace is a "great starter cadence." In a game as early on as Valorant, much of the design space is still being explored and dissected by players. Each new Agent could cause a radical shift in approaches to offense and defense—and the dev team seems to embrace that.
"We want to be able to, like, every time we provide a new thing, it's going to be disruptive," Ziegler says. "So at a two-month cadence, it gives you enough time to learn and stabilize your perception [of] the game in preparation for a new character to come in."
The lineup of Valorant is still fairly small compared to other games like Overwatch. Ziegler says they currently have less characters than the team wants to end up with, but he thinks the further on development gets, it might consider slowing down. A lot of it depends on how esports organizations and teams, as well as general player feedback, adapts to each successive Agent launch. "We might do more, we might do less, really based on what we've learned."
One specific point Ziegler highlights isn't even necessarily the main game mode, but the modes around it. While there have been several new options, like the sped-up Spike Rush mode and the newly-added Deathmatch, all of Valorant still feels centered squarely on its core competitive mode. The central round-based, offense-defense mode is the foundation, and everything around it exists to create an ecosystem; ways to warm-up, cool down, or do something a little different, but not necessarily veer too far off.
"What we are looking at right now is like, how do we flesh out that ecosystem even further in the future," Ziegler says. Areas where groups can warm up together, hang out, or have some "social downtime" are all on the Valorant team's mind for further mode development.
"Those are the spaces that I think we're going to continue see growing around Valorant is, more tools to help you compete, but also more tools to actually help you just a live a more full life inside of Valorant, as opposed to very stressful competitive games back-to-back."
In the meantime, Valorant is still evolving, as is the nature of any live service game in this day and age. Really, only the arsenal remains constant; it is the stable part of the sort of design triangle that Ziegler describes to me: Agents, weapons, and maps.
Weapons are the constant, while new Agents provide new methods of approach, or offer new challenges in holding a plant site or re-taking it. Maps are the playground, each with their own unique problems to solve like teleporters and tunnels. Ziegler says the team is already working on the next map it's adding to Valorant—without giving away too much, he says there will be new challenges that he thinks will make you "rethink the way you use your abilities," a goal the team wants to accomplish with every map.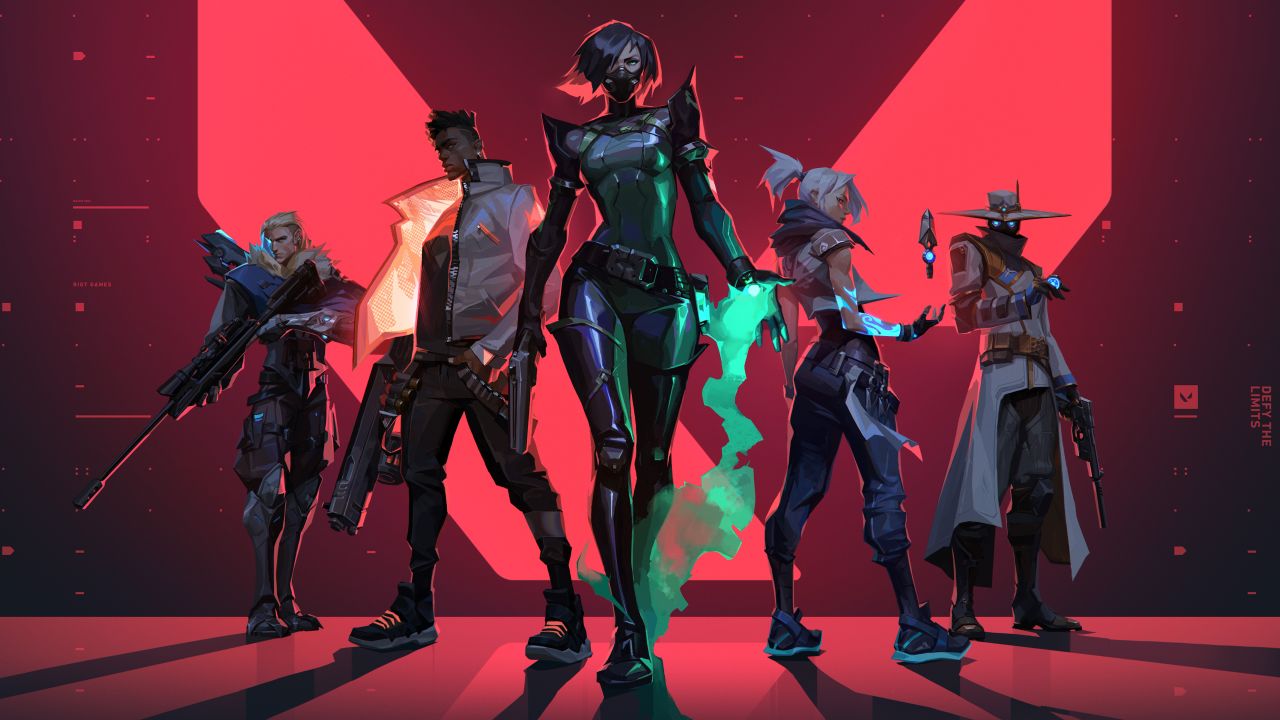 Of course, there are even more places where Valorant could expand to. League of Legends has traditionally been PC-focused, though the upcoming Wild Rift is hoping to bring the MOBA action to consoles and mobile. With the next generation of consoles looming, there's a question of whether Valorant will ever make a similar leap.
Ziegler reiterates what's been said in the past: that Riot's tinkering with the idea, but the presentation and format would have to fit. He acknowledges that being a PC exclusive can be a barrier for some players to get into Valorant, but also says that the team doesn't want to make the game less compelling just to bring it to a different platform.
"I think a naive way would be, 'Oh, let's just port it over and hope it works,'" Ziegler says. "But we have teams that are working on it right now that are very much focused on the idea of, if we take these concepts and bring them to other platforms, do they even work? Is the game even enjoyable on those platforms?"
Three months and change out from launch, Valorant is both already evolving beyond its closed beta and launched state, and still finding room to grow. Even early reviews, my own included, can only hope to capture a snippet in time of what this is. Valorant is one thing now, but what Ziegler says he's working on is what it could become.
"A large portion of the work that I'm doing right now with the other project leadership members is looking at our game like, what our game could be three years from now, five years from now, 10 years from now," Ziegler tells me. The potential ranges from extremely ambitious to much more focused, but that's the tricky part.
If the metaphorical engine of Valorant is still running at medium heat, that means laying track down to keep it moving ahead while also looking far off; to see what stops it might be headed to. League of Legends has, over the course of a decade, evolved from a competitor in the MOBA space to a worldwide sensation with its own K-pop singles and a forthcoming animated series. Valorant isn't part of that universe and isn't tied to any of it, which might make it look like an outlier in Riot's portfolio, but it also leaves a lot of room for it to grow into something all its own.
For now, Ziegler's motivation has been the players at home and the moments they share. Every clutch round and incredible headshot was years in the making, and as Riot looks out to even more years ahead, it's important to remember the little things.
"I think that's the exciting thing for me," Ziegler says. "It keeps me thinking years and years into the future, even if a lot of the work is in the now."