Weekly MMO news round-up: Betas galore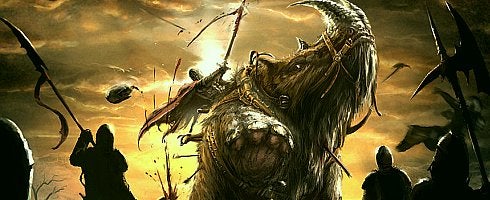 Loads of Beta news this week in MMO round-up.
IncGamers made good on its promise, and has posted part-two of its Aion Beta preview, Mortal Online's second stage of Beta testing begins soon, CrimeCraft started its Beta and Alganon is prepping for one.
Loads of MMO are going to be coming out soon, and there will be more than just fantasy offerings on the table. Sci-fi, apocalyptic, modern, and steampunk are all heading our way.
Hit the jump for more on the week in MMOs.
Mortal Online's second stage of closed Beta goes live August 3, and 2,000 more players will allowed in with more being accepting between now and when the grand total reaches 10,000. If you preordered the game, you and others who did the same will be let in every other week until September 14.
Karos Online, where players take the role of a hero determined to defeat the curse of darkness falling over the world of Asmara, has a new video featuring the classes over on Eurogamer France. The hunter looks totally badass. It's expected to enter closed Beta during mid-August, and will launch this fall.
Alganon is a fantasy MMORPG with seven classes that can be played using a Dual Role System. More can be found out about the game on its official site, but if you are interested in playing after reading up on it, you may wish to sign up for the private Beta test that is currently underway. If you miss your chance, a public Beta begins in September.
IncGamers has posted part-two of its Beta impressions for Aion: Tower of Eternity. We are really digging the way this game is shaping up. Is digging even used as terminology anymore? Dunno, but that's how we feel and maybe you will too afterreading up on it. Of further interest, IGN has revealed the sorcerer class in the game.
CrimeCraft has gone into open Beta in the US and Canada. The game is expected to go live August 25, and if you want to participate, Vogster's partnering with IGN and FilePlanet to give you an opportunity to download the client.
Runes of Magic's The Elven Prophecy expansion will take players to the sea bed when it goes live in September. Players that are at least level 50 can enter the new dungeon at the Weeping Coast and come face to face with the Naga Queen and other denizens. IncGamers has some very pretty shots of the area. Have a look.
Trion, the developers behind the SyFy Network MMO Heroes of Telara, is hiring folks with PS3 experience and each job listing mentions the SyFy project - unless it is working on a second one. The MMO is to be tied to a show on the cable/satellite station. Sounds interesting to say the least. Hopefully we'll see how the logistics will work out soon. Thank, Massively.
A student studying game design and programming along with an artist are creating a game based on the Twilight novels - but contrary to rumors earlier in the week, it is not an MMO. It's a student project. A game, yes, but nothing commercial. However, BrainJunk Studios is currently developing an action RPG based on the vampire werewolf novels, so anyone disappointed in the MMO aspect of the news can breath a sigh of relief. You will be able to play around in Forks, Washington soon - just not as an MMO.
Blueside, the folks behind Kingdom Under Fire, has unveiled 'Project T', an action MMORPG to be published by Neowiz Games in 2011. Not really sure what it's all about but it is described by the devs as a "stylish action and various aspects of online experience, some of which can be as sweet as a bed of roses or as bitter as a bed of nails." Alrighty then. More over on CVG.
Gates of Andaron, a free-to-play fantasy MMO, has gone live. The game is full of magic and gives you the option to wield both white and black forms of it, loads of RvR play are boasted, and you can play as a commander with up to 49 players doing your bidding. Rock, Paper, Shotgun has videos of it here.
Dungeons & Dragons Online: Eberron Unlimited will miss its August 6 launch date and will instead go live on September 9. Turbine's Fernando Paiz, the game's executive producer, said in a mailer that more time was need for the relaunch what with the ongoing Beta and the influx of players. Better to have everything in working order at the beginning than have people screaming at you later.
Mythic has announced via a lovely press release that Mondain's Legacy, the four-year-old expansion for Ultima Online, will now be free and included as part of main client for the game. This should help get you al caught up in time for the Stygian Abyss expansion when it goes live this summer, if you have never played it or stopped long ago. Good times. Good times.
Seems as though a multitude of World of Warcraft players had their accounts suspended due to chargebacks being filed against accounts handled by PaymentOne. Many of the WoW players affected are saying that they have never even used PaymentOne's services to cover the game's monthy fee. Those who feel they have been wronged are being asked by Blizzard to contact account services to try and get it resolved. This is not the first time PaymentOne has been outed for fraudulent handling of accounts. More on GamePolitics.
A new developer diary for Jumpgate Evolution by lead producer Hermann Peterscheck, titled "Combating Combat", talks a bit about the class balancing system in the game. Balancing was created with PvP in mind, as NetDevil felt it would be easier to deal with PvE at later date than actual player-on-player brawling. Currently, plans include 4-6 classes, each with "endless possible configurations within those groups." Cool. More through the link.