Walmart reveals a great Nintendo Switch bundle for Prime Day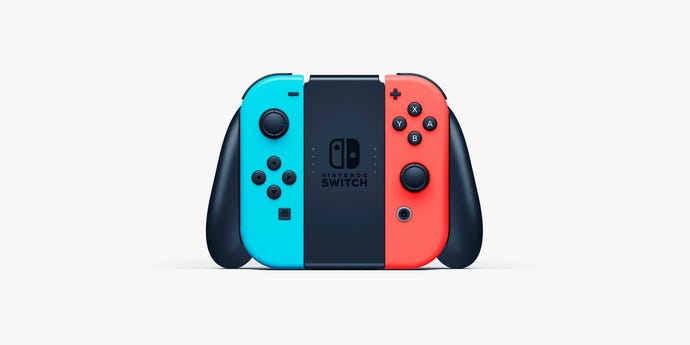 Looking for some decent sales this Prime Day away from Amazon? Other major retailers in the US are holding their own sales to compete with Amazon Prime Day and there are some great deals to take advantage of, including a superior Switch bundle.
more
That's right, Walmart is offering a nice bundle on the Nintendo Switch with a game of your choice and accessory for $329.99. It's about $30 more than Amazon's offering of a Nintendo Switch with $35 eShop credit for $299.99, but offers a wider selection of goodies to build your own bundle.
The Walmart bundle lets you pick one of five different high-profile Switch games: Mario Kart 8 Deluxe, Super Mario Odyssey, Super Mario Party, The Legend of Zelda: The Breath of the Wild or Splatoon 2. Finally, you get a Paw Patrol carrying case and a screen protector. It would be nice to grab a different carrying case, but overall this is the best Switch deal around.
Other retailers have some worthwhile deals, as well. Best Buy has both Pokemon Let's Go Pikachu and Let's Go Eevee for $44.99 apiece, and it comes with an exclusive steelbook. It's a bit more expensive, but this deal gives you both a choice and a steelbook, so it's up to you if it's worth the extra $15. Target also has the only Switch subscription membership sale this Prime Day, with a Switch Online Family 12 Month Membership for $27.99.
If a PlayStation Classic is more your thing, many retailers, including Target, have brought the PlayStation Classic down to $19.99 to compete with the Prime Day price. Amazon stock of the item keeps fluctuating, so you may want to grab it from Target instead of pressing F5 on Amazon's page until the PlayStation Classic is restocked.
Best Buy has Anthem Legion of Dawn Edition for just $14.99, so if you were waiting on Bioware's latest now is your chance. Target has Halo 5: Guardians for $14.15, which can help you catch up before the next game is released.
If you're interested in just Amazon's stock, though, you can check our Amazon Prime Day gaming deals hub, which has lists upon lists of deals to take advantage of. There's not too much take left in this Prime Day, so make make your decisions fast!