US PS movie store update, June 26 - Daredevil, Inkheart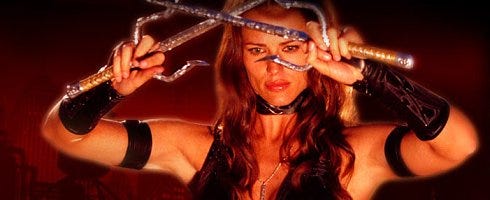 This week the US PS movie store has HD movies that seriously make you want to just go 'meh' and move right along. Unless you like Ben Affleck and his wifey-poo's superhero movie Daredevil. If so, you are in luck.
The list of HD television shows is a bit thin as usual, but Burn Notice and Rescue Me are enough to warrant the posting.
Full list of HD offerings are listed below, while the rest can be found over on the US PS Blog.
HD Movies
Pulse
Bachelor Man
Daredevil
Date Movie
Date Movie (Unrated)
I Want Candy
Inkheart
Mr. Troop Mom
Poison Ivy 4: The Secret Society
Wicker Park
HD TV Shows
4th and Long - Season 1 "Great Sacrifices, Great Rewards"
Burn Notice - Season 3 "End Run"
Kings - Season 1 "The Sabbath Queen"
Rescue Me - Season 5 "Disease"