UK charts: RDR keeps top spot for third week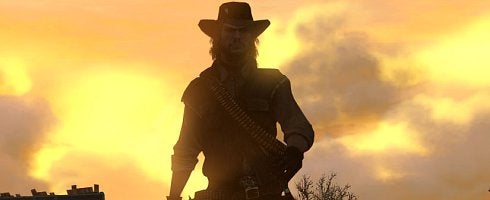 Red Dead Redemption has skinned itself a third week at the top of the UK charts.
The Rockstar western held off Fifa World Cup 2010 and UFC 2010 Undisputed, which charted at two and three.
Just Dance and Wii Fit Plus respectively round off the top five.
Full top ten is below. Last week's data is here.
Red Dead Redemption (Rockstar San Diego/Rockstar Games)
2010 FIFA World Cup: South Africa (EA Sports/Electronic Arts)
UFC Undisputed 2010 (Yukes Interactive/THQ)
Just Dance (Ubisoft/Ubisoft)
Wii Fit Plus (Nintendo/Nintendo)
The Sims 3: Ambitions (Maxis/EA)
Call of Duty: Modern Warfare 2 (Infinity Ward/Activision)
Wii Sports Resort (Nintendo/Nintendo)
Lost Planet 2 (Capcom/Capcom)
Blur (Bizarre Creations/Activision)