"Mature" True Crime has no DLC planned, says producer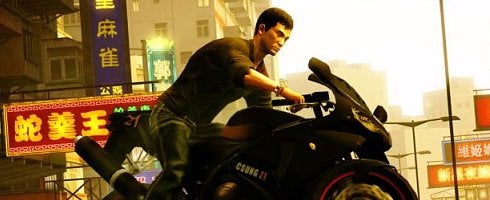 True Crime producer Jeff O' Connell told VG247 at GDC last night that the team's too concerned with finishing the product to consider DLC at the moment, but when you've got a game inspired by films such as The Departed and Eastern Promises, and a protagonist called Wei Shen, maybe you shouldn't be so worried.
Like previous True Crime iterations, players take on the role of an undercover detective. This time, players step into the shoes of Wei Shen, who is trying to infiltrate one of the Triad gangs.
"We tried to give the franchise a reboot and take a more mature slant," producer Jeff O'Connell told us. "In doing that, to get the background information we needed, one of the writers gained the trust of an ex-Triad to make the experience more authentic.
"Another thing we did, was keep the undercover detective part in, because this way, your character has a purpose along with reasons we won't go into right now for going undercover, but he soon finds himself in over his head.
"While he finds himself having to do things he does not necessarily agree with, he is still not just a thug running around the game. He has a moral center."
The game is still in the pre-Alpha stage, and because of that, O'Connell says that the team is more focused on getting the game to market before considering new content for it.
Upon release this fall, it will be made available for PC, PS3, and Xbox 360.
Check out screens for it here, and read up on the reputation system for the game here.