Trophies listed for Burnout Paradise's premium DLC Big Surf Island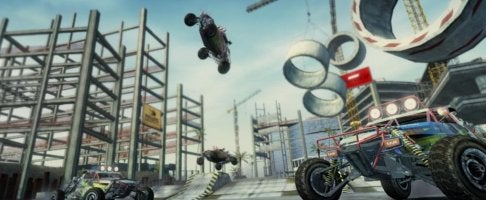 Criterion's Burnout Paradise premium DLC Big Surf Island will not only have 15 events and 10 online freeburn challenges but 45 Billboards hidden on the island and, of course, Trophies.
One achievement of note involves getting 4.5 seconds of air time in a single jump.
We won't tell you the rest because it might spoil things a bit.
If you want a peek at the list Joystiq has it.