Torchlight II to "probably" have 4-8-player co-op, "considerably more content", PvP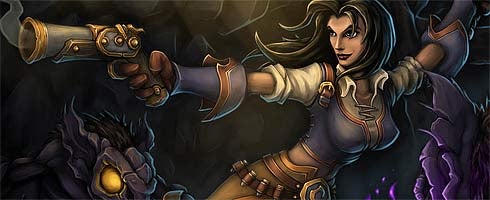 Runic co-founder Max Schaefer has told VG247 that action-RPG sequel Torchlight II will be "considerably" larger than the original indie hit, but that a party limit for online co-op - the game's most anticipated update - is yet to be fixed.
"We haven't set the party maximum just yet," Schaefer said, speaking in an interview published today.
"The sweet spot, just from playing in the office, is 1-4 players... It's an ongoing debate right now where we set the maximum number of players in the game. It'll probably be between four and eight."
The original Torchlight eschewed online play, and was the largest criticism of what has been a generally-loved success for the new developer.
While co-op play will form the bulk of Torchlight II's internet options, the developer said that PvP is being planned.
"We'll probably enable a PvP mode that's just basically for people to have fun with," he said.
"We're not going to spend any time trying to really balance it very well, or make particular games for it. We want PvP to basically be something where, if you just want to see who's stronger between you and your friend, you can do that."
Schaefer also confirmed that the sequel will be much larger than the first game.
"We've got considerably more content than we did in Torchlight," he added.
"We've got multiple hub cities, vast overland areas and lots of lots of dungeons."
As for a release date, Schaefer gave a cautious "May".
While work's ongoing on Torchlight II, it was confirmed this week that the original Torchlight is to launch on XBLA House Party as a revamped version.