Yamauchi: How we put the Top Gear test tack into Gran Turismo 5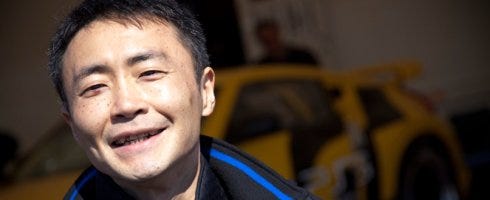 Gran Turismo mastermind Kazunori Yamauchi has detailed the process involved in adding the test track from Top Gear into GT5.
Speaking with Top Gear over on the official website, Yamauchi said he wanted to include the show's track because the program is "funny and interesting".
"We had a helicopter [to map the track] taking aerial photographs of the circuit, and had ground crews taking photos and measurements of the track all the way around," he said. "It took about three to four days to finish the whole thing".
The man himself even tried driving the track, but had to eventually settle in with the Stig to get a proper feel for it.
"I tried driving it myself, but it's really hard to find the driving line," he admitted. It's so wide that it becomes difficult to find markers and visual points. It was only after I sat with the Stig as a passenger that I finally realized where all the turn-in points and the correct driving lines were".
Hopefully, this bit of fun will not cause Kaz to get too angry when the game is finished.
It's out on PS3 sometime this year.