Time Crisis: Razing Storm PS3 exclusive, three games in one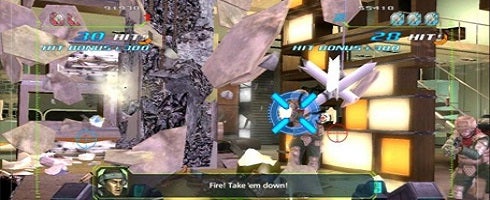 Briefly during yesterday's Sony press conference, the company revealed that Time Crysis would be released for PlayStation Move, well now we have the details.
The game will be known as Time Crisis: Razing Storm and will be exclusive to PS3.
Two different modes will be included in the title, an on-rails-shooter and also a free-roam mode where you have control over your character.
The best news of all, is that Time Crisis: Razing Storm will also feature the full version of Time Crisis 4 and Deadstorm Pirates - three games for the price of one.
Time Crisis will be fully compatible with Move and if you had the previous game, it will also support the gun which came with it.
Sounds like a pretty sweet deal, if the games any good.
Thanks, Gamespot AU