The Witcher 3: No Place Like Home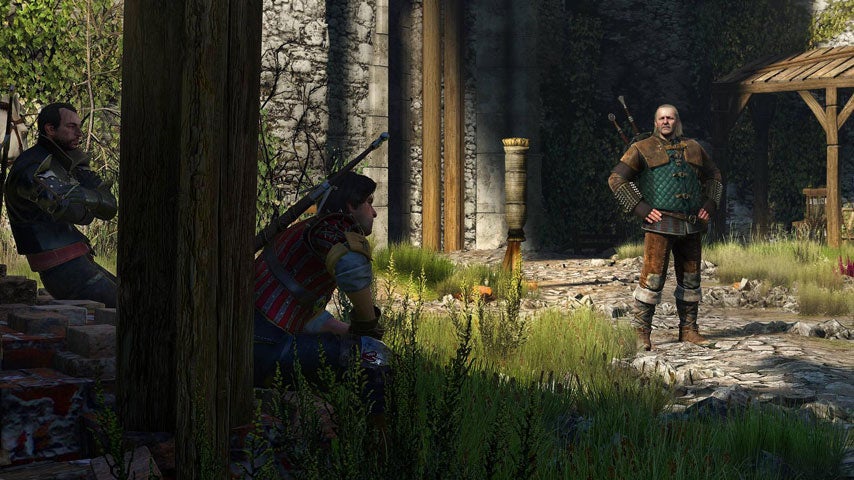 The Witcher 3 fronts a pleasant interlude in No Place Like Home, before events really start to kick off.
The Witcher 3: No Place Like Home
No Place Like Home is a nice quest, even if there's nothing to fight. You'll mostly just be chatting. It's funny and warm and nice, all the way through.
When you reach the waypoint at the end of Ugly Baby, this quest begins automatically. Your task? Spend an evening with your fellow witchers.
If you have been romantic with Yennefer, she'll invite you upstairs for an interlude before the rest of the quest plays out. You can elect to participate. Significantly fewer unicorns are involved this time, although to be honest it's no less weird.
Whether you go or not, you'll eventually end up back with the lads, getting your drink on. In the chat that follows, you can optionally play some Gwent.
You need to exhaust all the dialogue options to proceed. When you select "Let's have some fun", you'll play a drinking game (drink or not, as you please) and have to go looking for Eskel. Look for the wine puddle on the floor, and follow the trail out the door.
After you find Eskel, Lambert has an idea. There are no ill consequences to going along with it, and it is pretty damn funny. I recommend doing it and agreeing with every suggestion. Geralt's butt never looked so good. No more spoilers!
In the morning, Vesemir is back with Uma, and it's time to go on with the ritual in Va Fail, Elaine.
Onwards to Va Fail, Elaine, or back to The Witcher 3: Act Two.
Back to The Witcher 3 guide and walkthrough.