The Witcher 3: Gwent: Big City Players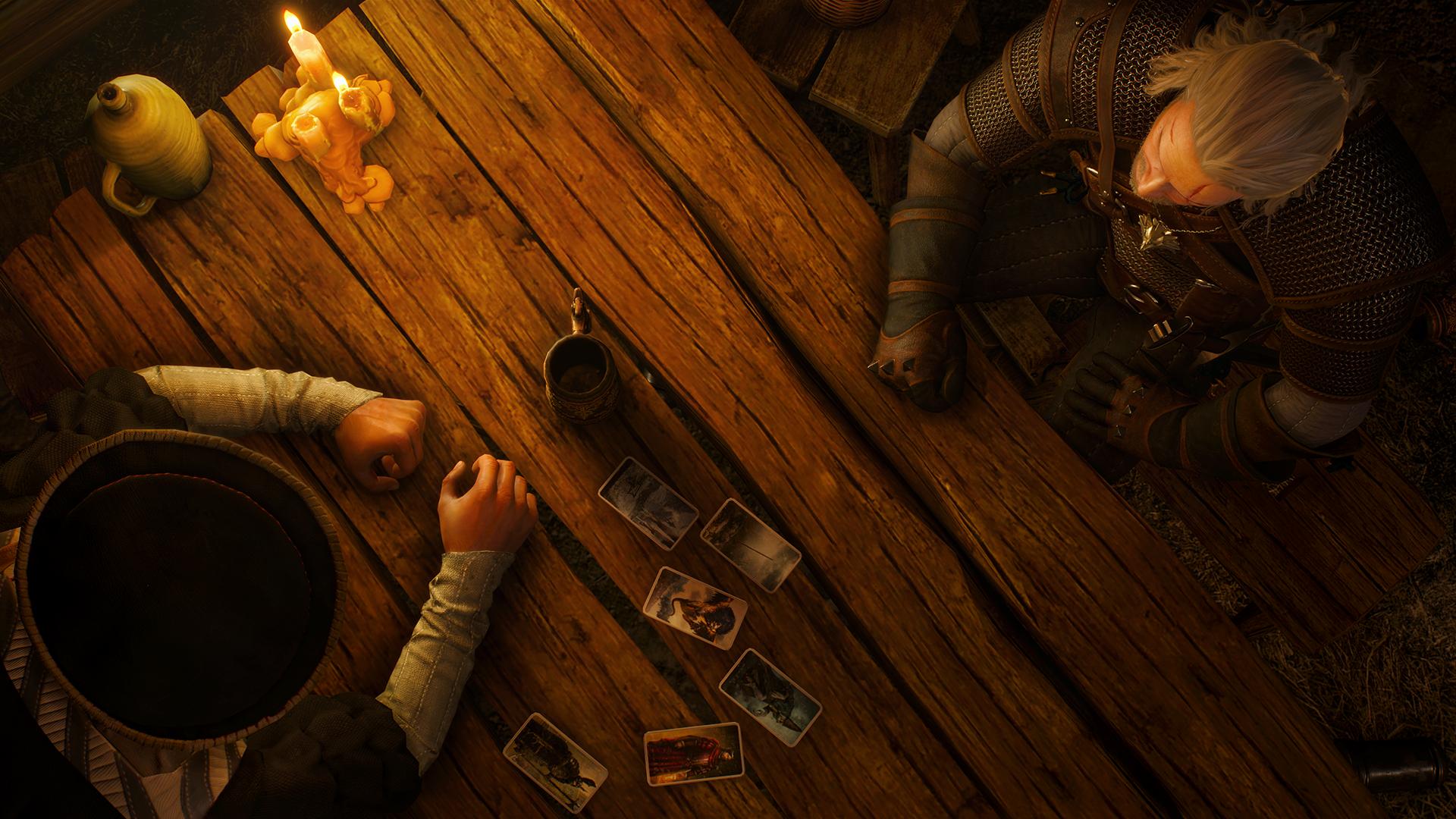 One of a number of Gwent quests you must complete in order to finish Collect 'Em All.
The Witcher 3: Gwent: Big City Players
This Gwent quest triggers either when you read a notice board regarding the proficiency of your old friend Vimme Vivaldi, or when you challenge the dwarf to a game at his bank in Heirarch Square in Novigrad. He gives you the names of two other players once you beat him.
Your next target is easily accessible at any time. Head to the Passiflora brothel and challenge Marquise Serenity, the innkeeper.
The next one's a bit trickier; to speak to Sigimund Dijkstra, aka Sigi Reuven, you'll need to advance the action of Act One: Novigrad sufficiently that he is available at his desk in the bathhouse. That means completing Broken Flowers and a few steps of Get Junior at the very least. You can challenge Disjkstra as soon as the towel sequence ends; just exit the conversation and start a new dialogue. You must beat Dijikstra before completing the Act Three secondary quest Reason of State, as your actions there can make him unavailable for the rest of the game.
Once beaten, Disjkstra gives you the location of the fourth target - a Scoia'Tael trader found to the west of Lucian's Windmill.
Tough, but not as tough as Gwent: Old Pals. Well done.
Back to Act One: Novigrad secondary quests, or back to The Witcher 3 guide and walkthrough.