The PS Plus Essential PS4 and PS5 games for April have been revealed
Meet Your Maker, Sackboy: A Big Adventure and Tails of Iron are all available to download for Ps Plus Essential users.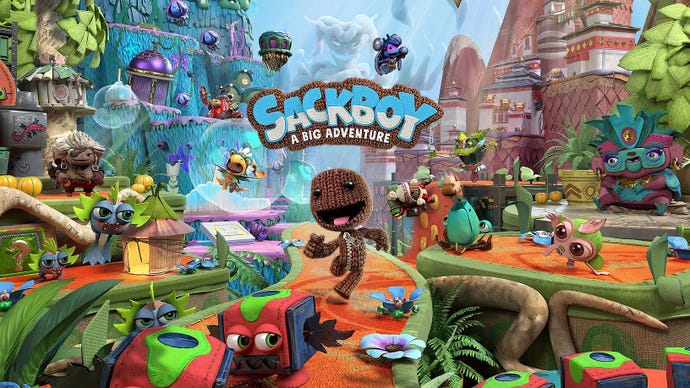 Three new PS Plus Essential PS4 and PS5 games have been revealed for April, becoming downloadable as part of the service's monthly game rotation starting April 4.
Every PS Plus member, including PS Plus Essential, Extra, and Premium subscribers will be able download and keep these new games in their library for as long as they like. Even once the month of April has passed, the games will remain playable for those who have redeemed them.
The three PS Plus Essential games that are coming to April are:
Sackboy: A Big Adventure
Meet your Maker
Tails of Iron
Sackboy: A Big Adventure is a 3D platformer releaesd in 2020 and created by Sumo Digital. It's the latest in the Sack Boy franchise, and has you power through a collection of cutesy levels as the lovable Sack Boy. You have a collection of powers to help you navigate these colourful levels. We loved it back at the launch of the PS5, and you can read our review here!
Meet your Maker is a first person shooter with heavy emphasis on building and raiding player-designed levels. With an apocalyptic setting breathing life into the game, you need to navigate deadly traps and overcome steep odds to come out on top. The game is launching day-one on PS Plus, so jump in and give it a go!
Finally, Tails of Iron is a brutal 2D action RPG where you take the role of a brave lil' rat as you slice and dice you way through al manner of monster and mammal. It's an indie with a lot of heart, and at the low low cost of free to download, you've got no excuse to give it a try.