The Outer Worlds is the latest Obsidian RPG - and it looks rather Fallout-like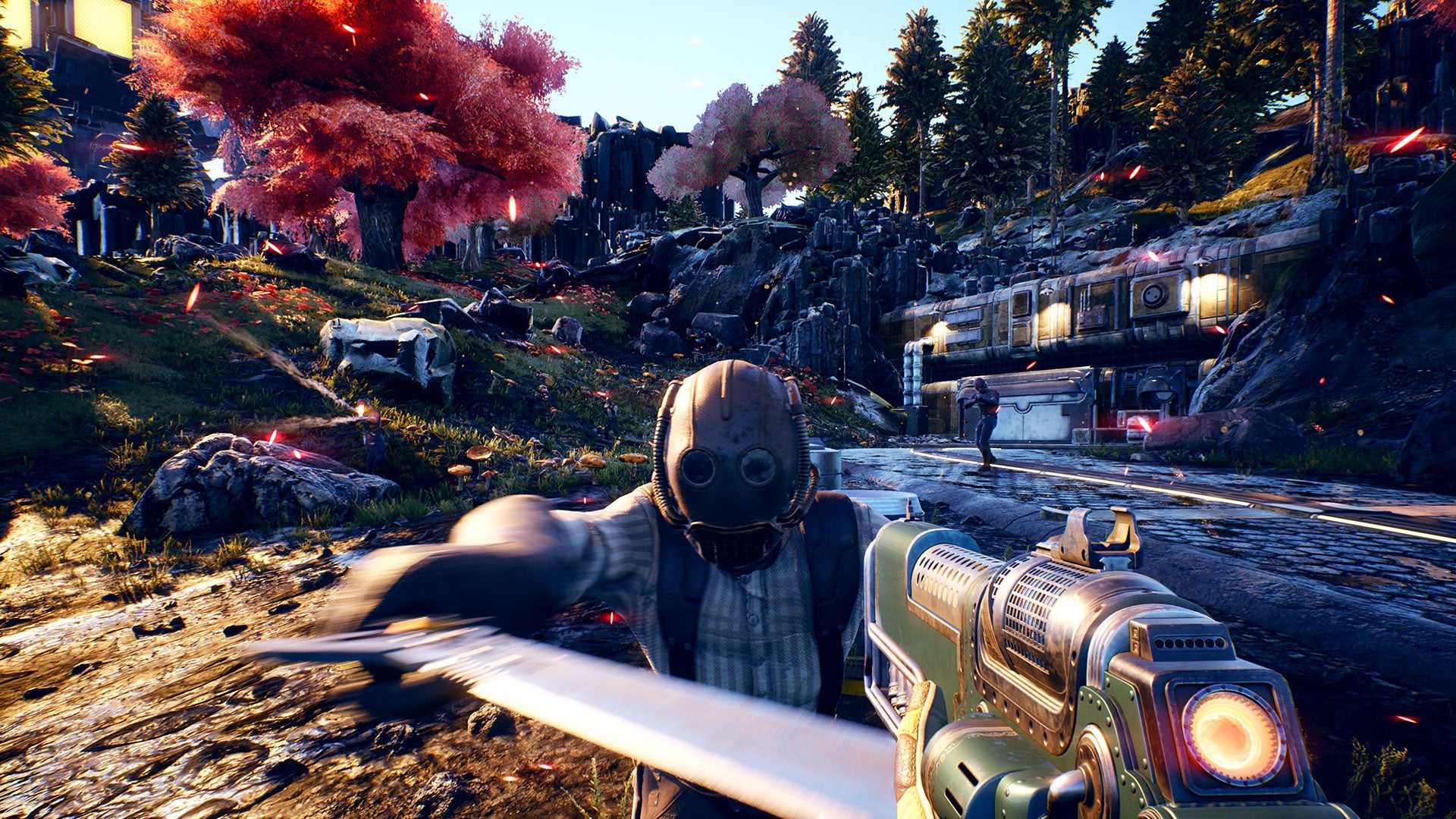 The latest Obsidian game is The Outer Worlds, as revealed at the Game Awards 2018.
The first reveal of The Outer Worlds paints a picture that might make fans of Obsidian's Fallout: New Vegas happy. We might not be getting a New Vegas 2, but this seems to be the next best thing, or even better - an all-new property from Obsidian and Private Division, the new indie publishing arm of huge publisher 2K. Given this game was in development before it took place, it seems this project won't be impacted by Microsoft's purchase of Obsidian.
Here's the trailer:
The Outer Worlds certainly looks like it follows Obsidian's storytelling linage, presenting what appears to be a story-driven open-world RPG set in a world with a retro-futuristic approach to space travel. It also seems to feature companions and first-person shooter combat that again doesn't seem all that dissimilar to Fallout.
It looks amazing, honestly.
Players in The Outer Worlds will wake from hibernation on a colonist ship lost in transit to its destination on the edge of the galaxy. Waking up probably wasn't the best idea, because they find themselves in the "midst of a deep conspiracy threatening to destroy the colony."
Here's more from Obsidian: "As you explore the furthest reaches of space and encounter various factions, all vying for power, the character you decide to become will determine how this player-driven story unfolds. In the corporate equation for the colony, you are the unplanned variable."
The Outer Worlds will release in calendar 2019, which is during Take-Two's fiscal year ending March 31, 2020. It's coming to PC, PlayStation 4, and Xbox One.
To keep up to date with the announcements, watch the full stream of the Game Awards to learn the 2018 winners and see what else is announced for the coming months and years.