Watch The Game Awards 2018 here - and here's what to expect at the show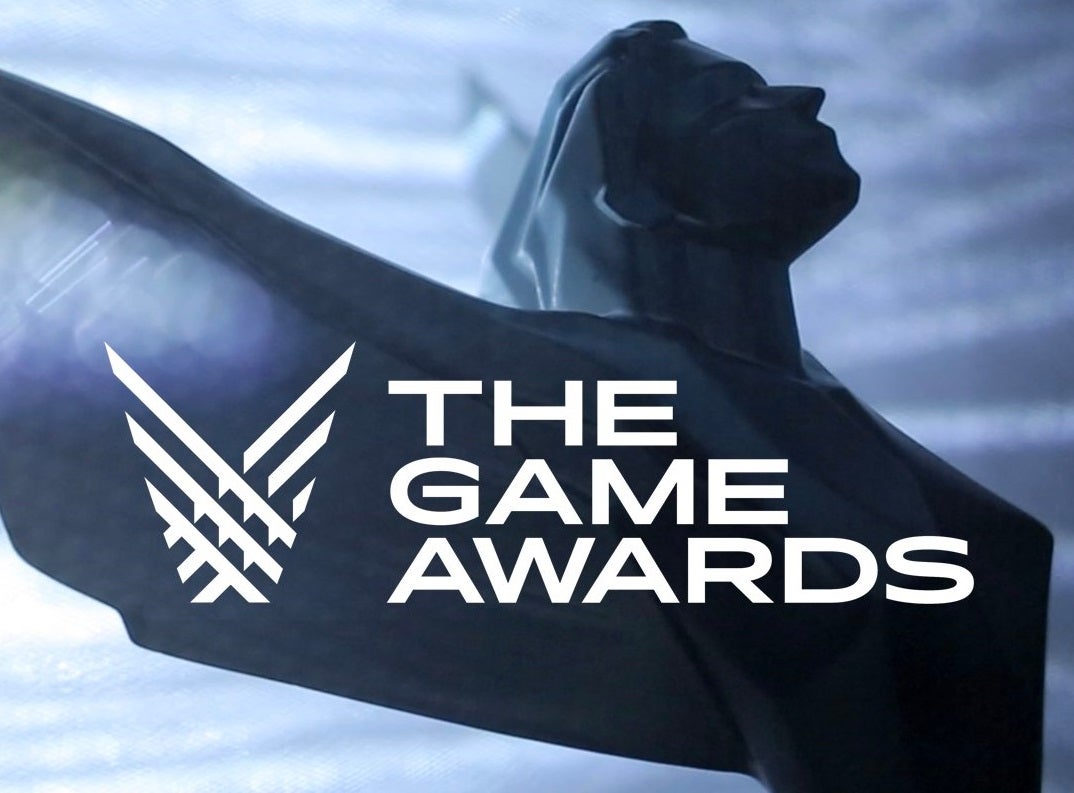 The Game Awards are almost upon us, which means it's nearly time to get a glimpse into 2019 in video games.
It might be called the Game Awards, but Geoff Keighley's show is as much about revealing new games as it is about celebrating released ones. So let's take a look into what we know is on show, as well as what we can expect.
The Game Awards 2018 - watch it here
Here's exactly what time you can watch the Game Awards 2018 in the stream above, by region:
Los Angeles: December 6 - 17:30
New York: December 6: 20:30
Brazil: December 6: 23:30
UK: December 7 - 01:30
Russia: December 7 - 03:30
Japan: December 7 - 10:30
Australia: December 7 - 11:30
The show will run for approximately two hours and you can watch it on Twitch, YouTube, and a bunch of other places. The lovely 4K YouTube stream is embedded up there.
The Game Awards 2018 announcements
From the outset Geoff Keighley said this year's Game Awards would have more new reveals than any before it. He's since confirmed that there will be more than ten new games announced at the event.
Here's what's been hinted at so far:
Alien: Blackout
Back in January, Cold Iron Studios was acquired by a subsidiary of Fox, owner of the Alien license, and announced it was working on a game set within the universe.
"We're all excited to be working on such a storied franchise," studio head Craig Zinkievich said at the time. "To explore areas of the universe that fans haven't gotten to experience, to put a game in that setting, is incredible."
The game appears to be some kind of online shooter, but details are vague at the moment. So, why do we think it will be at the Game Awards? The official Game Awards Twitter recently altered its cover photo to read "Worlds Will Change", and the writing looks suspiciously similar to the Weyland-Yutani corporation font from Alien fiction.
Far Cry Post Apocalypse
Ubisoft announced a new Far Cry will be shown at the Game Awards later today. In the teaser trailer, we see a nuclear bomb go off in the distance, before a survivor readies a makeshift weapon.
Best guess would be that this is a game set after the ending of Far Cry 5, having us roam a transformed, desolate version of the United States.
Obsidian's new RPG
This one is 100% going to be at the Game Awards. Though Obsidian recently got bought by Microsoft, this game seems to be whatever the studio was working on with 2K before the acquisition.
Obsidian recently put out a series of teases on its site, along with a countdown timer to the Game Awards 2018. The teases don't give much away, showing some in-game advertisements, but they appear to point at some kind of retro-futuristic sci-fi game. I'd take an RPG in the XCOM universe, I don't know about you, but everything points at this being a new IP.
Development is being led by Fallout co-creators Tim Cain and Leonard Boyarsky, and I personally hope it's a sci-fi RPG that uses the first-person perspective of modern Fallout games, rather than going old-school isometric.
Death Stranding
It's not a reveal, but we've already been told that there will also be updates on existing games at the Game Awards. Geoff Keighley and Death Stranding director Hideo Kojima's close relationship has been highly publicised, and the Game Awards has previously been the place where we got new trailers for the mysterious game. Hopefully we finally get some proper gameplay so we can tell what the hell it's all about.
Square Enix's Marvel Avengers
It's been ages since we've heard anything about the Avengers project being worked on at Crystal Dynamics, but the Game Awards would be the perfect place to show it off. Why? Because the Russo brothers, directors of Avengers, are presenting something on-stage. The official Game Awards Twitter announced the news:
Many great presenters will join us next Thursday night for #TheGameAwards. We're excited to welcome @russo_brothers, directors of Avengers, to #TheGameAwards! Don't miss them live on Thursday, streaming around the world on 45 platforms. pic.twitter.com/t2pQiMZAYC

— The Game Awards (@thegameawards) November 29, 2018
I know it's hard while wearing a metal gauntlet, but cross all your fingers.
Borderlands 3
This one is a bit of a reach, but Gearbox has been hinting about this game being in some form of development for years. Now studio head Randy Pitchford is teasing his fans on Twitter, just before the Game Awards.
Fun fact - Today is day number 334 (number of days that have elapsed in the year). Yesterday was 333. It's really interesting how human minds take so much meaning in arbitrary numbering systems and coincidence. People will lose their minds when the calendar flips to year 3000.

— Randy Pitchford (@DuvalMagic) November 30, 2018
Obviously, he could just be trying to keep people excited, but it feels like we're overdue a proper announcement.
Josef Fares
Last year, Hazelight founder Josef Fares came onto the stage to present his new co-op game, A Way Out. This year, that game is up for an award: Best Direction. Geoff Keighley has confirmed he'll be getting Fares on-stage once more.
Producer @geoffkeighley remembers Josef Fares' on-stage appearance at last year's show. What's in store this? Josef is back as a nominee and anything can happen on Thursday night! pic.twitter.com/3RuNFxZTNa

— The Game Awards (@thegameawards) December 1, 2018
Even if he doesn't have a new game to announce, this section will be well worth a watch.
Dragon Age 4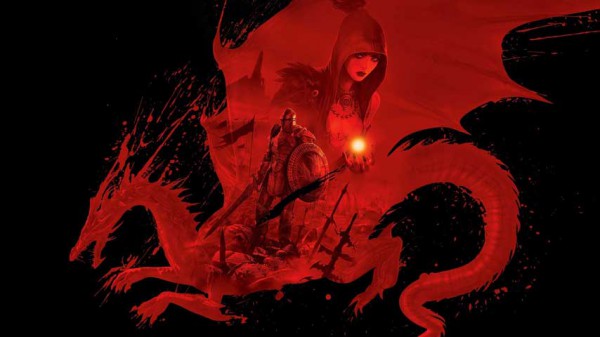 BioWare has been quietly working on this for a while and it looks like it might be officially unveiled at the Game Awards 2018. "You know we're also working on some secret Dragon Age stuff," BioWare boss Casey Hudson wrote on the studio's blog last week. "Dragon Age is an incredibly important franchise in our studio, and we're excited to continue its legacy.
"Look for more on this in the coming month (though I won't tell you where to look…)." Our guess? The Game Awards. After all, the studio is showing off Anthem there.
BioWare has directly teased something Dragon Age-flavoured at the Game Awards, and recent reports suggest it's a proper sequel. Unfortunately, it's apparently still a long way off. An age off, you could say. Still, I'm excited that it even exists. I hope it's more Origins than Inquisition.
Anthem
Don't miss an exclusive new look at @anthemgame during #TheGameAwards next Thursday night. #WorldsWillChange pic.twitter.com/5UGfrZz5hn

— The Game Awards (@thegameawards) November 29, 2018
We'll be getting an exclusive new look at BioWare's Anthem at the Game Awards. Have a watch of the tease above for an idea of what to expect.
Crash Team Racing Remastered
Activision has been on a rampage recently, remastering its PlayStation classics. Next up is Crash Team Racing Remastered, originally developed by Naughty Dog in its pre-Uncharted days. Recent teases - read: swag sent out to influencers - suggests it's premiering at the Game Awards.
The Game Awards 2018 - what definitely won't be there?
Superman: World's Finest won't be there
It's been rumoured for a while that Rocksteady is working on a new DC game. After all, it's been a while since Arkham Knight and we haven't heard a peep out of the studio outside of Arkham VR, which was most likely a side project.
Superman: World's Finest popped up on Game System Requirements, a site dedicated to listing PC minimum and recommended specs for games. The site previously listed Devil May Cry 5 ahead of its announcement, though that game had been rumoured for a while.
Superman: World's Finest previously popped up in a 4chan leak, but it looked about as real as ghost poop. At the time, the leak said the game would be an open-world action title that featured Superman, Batman, and Robin. Interestingly, a comic of the same name does feature all three superheroes.
Having three heroes would also solve the Superman video game issue: how do you balance a game where you play as a god? If you only play as him for certain sections, problem solved. Unfortunately, Rocksteady has put a out a statement about the rumours. Here's a tweet from co-founder Sefton Hill:
Looking forward to #TheGameAwards this year! We're still hard at work in our development bunker so don't expect an announcement from @Rocksteadygames. When it's ready to show, you'll be the first to know. Spoiler: it's not Superman ?

— Sefton Hill (@Seftonhill) November 30, 2018
According to that tweet, not only is Rocksteady not working on Superman, the studio has nothing to show at the Game Awards. We can count this one out, then.
The Last of Us: Part 2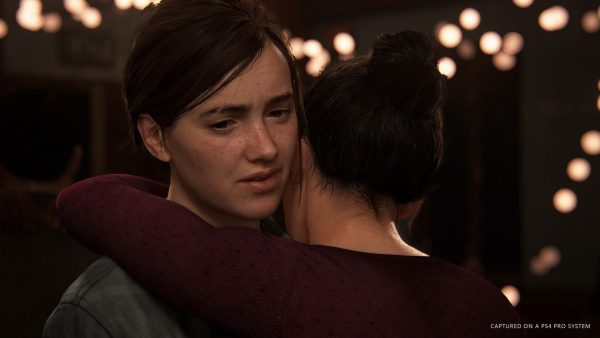 Many were hoping for an update on The Last of Us: Part 2 at the Game Awards - maybe even a release date! - but unfortunately that's not happening. Here's the tweet from Naughty Dog that dashed everyone's hopes on a sharp rock:
We're looking forward to celebrating a year of incredible games at #TheGameAwards this Thursday, however, we won't have anything new to share from The Last of Us Part II. We're hard at work and looking forward to revealing more when the time is right! pic.twitter.com/6iP1AA8ncT

— Naughty Dog (@Naughty_Dog) December 4, 2018
The Game Awards 2018 - award categories and nominations
For a full rundown of the categories and nominations, check out our dedicated Game Awards 2018 page.