The Daedric Prince of Madness takes over The Elder Scrolls: Legends next week

Sheogorath is bringing his own particular brand of crazy to the Arena next week in The Elder Scrolls: Legends.
Dubbed the Chaos Arena for this event, it contains new art with Sheogorath's "personal touch" on the class avatars, cards, active scenarios, and lane conditions.
You can learn more about the new Madhouse Collection cards through the Bethesda website.
Those who log in to their Legends account during the event will be handed a free card pack, even if they don't enter the Chaos Arena. The cards will be delivered when the event ends.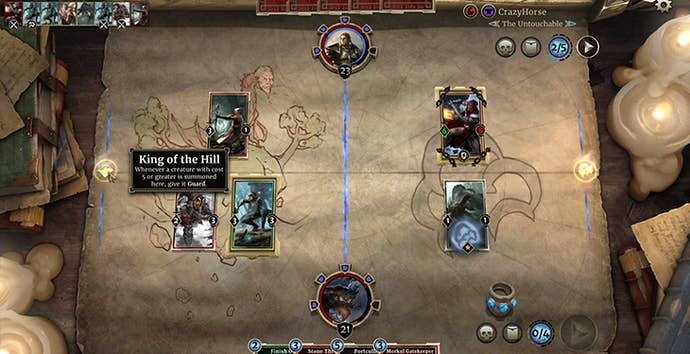 Sheogorath's has changed the lanes around in the Chaos Arena to include new scenario rules or lane conditions. There are seven new scenarios for PvP and three for PvE and two new lane conditions for the Arena.
For the list of current and new scenarios and conditions be sure to visit the announcement page.
The Daedric Prince of Madness will turn the Arena into one of chaos December 14-19.