GIVEAWAY: 15,000 free codes for The Elder Scrolls Legends: Moons of Elsweyr expansion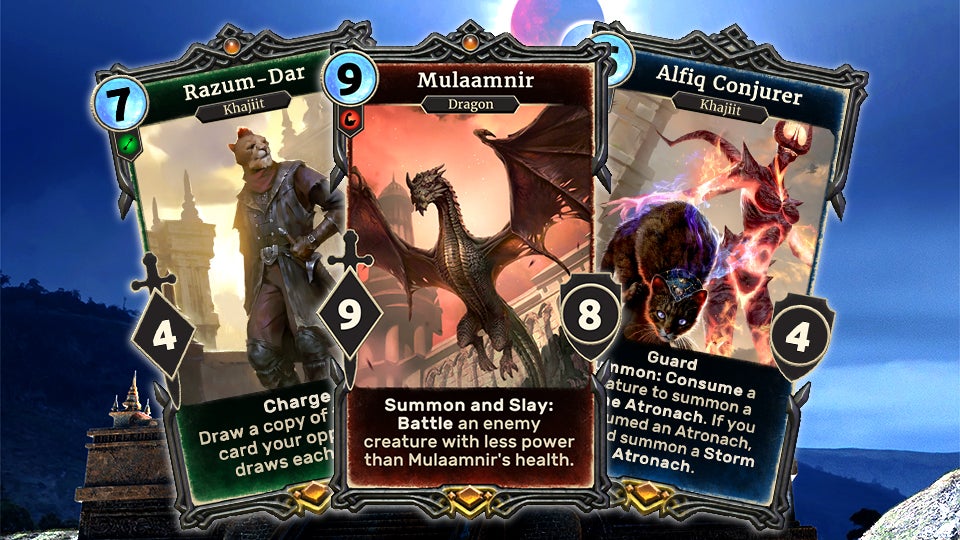 We have a stack of free codes for new and current players of Elder Scrolls Legends, Bethesda's strategy card game set across the land of Tamriel.

We're handing out 15,000 codes for the latest Elder Scrolls Legends expansion, Moons of Elsweyr. These codes will give you one Legendary card and four card packs for the new expansion, and you can get your hands on one by simply clicking on the link in the widget below.
Players can redeem the codes via Bethesda.net or a linked Steam account, and once redeemed the codes can be played on any version of The Elder Scrolls Legends, including mobile.
Help yourselves!