The Conduit 2 announced in Nintendo Power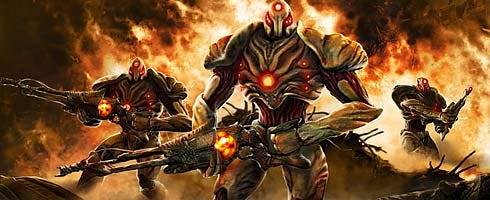 Nintendo Power's officially lifted the wraps off The Conduit 2, which was recently hinted during GDC.
The magazine drops the nugget that Sega is indeed on publishing duties once again, despite weak sales of the first title.
It's also confirmed that the sequel will take place in Atlantis, with little floaty object the ASE returning to guide you through once again. Huge boss fights are promised, and old weapons will return alongside new toys.
Developer High Voltage didn't drop much info in terms of online multiplayer, but did confirm a new co-op mode called "Invasion Mode", which sees four players (offline or online) team up.
No exact date was given.
Thanks, GoNintendo.