The Behemoth's third game officially titled "BattleBlock Theater," features smashing top hat action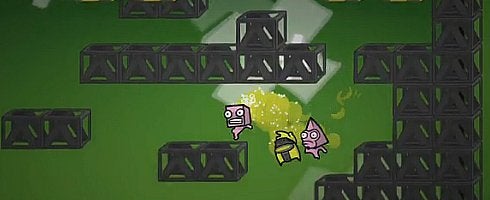 While having to say "The Behemoth's third game" wasn't getting tiresome at all, we're happy to report that said mouthful finally has a more manageable moniker: BattleBlock Theater.
The developer's also released a new trailer, which you'll find after the break.
In case that sumptuous eye-full wasn't enough, here's a description to keep your info-tank's gauge miles away from "empty."
Having shipwrecked on a mysterious island you find yourself both betrayed by your best friend Hatty and captured by the locals. All of this is happening while being forced into deadly performances. This however, is just the start of your problems.
More co-op action from the questionably sane minds behind Castle Crashers? Sounds right up our alley.